Used car buying guide: MG ZR
January 20, 2020

ZR's are a rare breed these days, but, if you're willing to do some snooping, there remain good-condition examples
The MG ZR is a potent little hatchback with a loyal following. Cheap as chips or nearly new, we've got the secrets to securing a good one
Although production ceased 15 years ago, you can still buy an MG ZR with delivery mileage and only the supplying dealer's name in the log book. You'll have to be quick, though, because just three of them remain unsold.
One such example is with Hursley Hill SMG in Bristol. It's an independent garage now but it was once one of Rover's most successful dealerships. When the car maker was approaching collapse, SMG bought from it 300 factory-fresh MG Rovers of all types, and in the years since then it has been steadily making its way through them.
Its ZR is one of the last. The 2004-registered model has done just 91 miles, or about the distance from the MG Rover factory at Longbridge to Bristol. It's been in storage ever since. It's a ZR 1.8 120 and costs £6995, making it one of the most expensive ZRs in the country.
It's bound to be snapped up by a collector. The fact is, despite history looking more kindly on more accomplished rivals, including the Renault Sport Clio 172 and 182, the MG ZR stills inspires affection.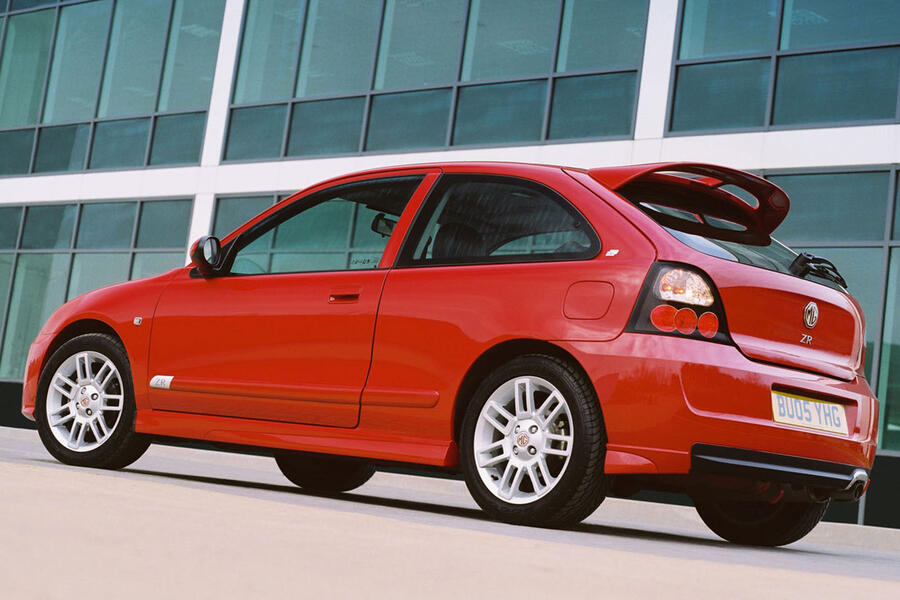 The ZR was launched in 2001 as a sporty take on the Rover 25. Available as a three- or five-door, it had stiffened and lowered suspension, a bodykit and smart alloy wheels. Buyers could choose from three Rover K-series petrol engines: a 1.4 producing 102bhp and badged 105, a 1.8 producing 115bhp and badged 120, and a 1.8 VVC producing 158bhp and badged 160. So you don't get them mixed up, the 105 has brake discs at the front and drums at the back, while the other two have discs all round, vented at the front. The 160's are larger and it has ABS, too.
There were two 2.0-litre diesel versions, by the way. SMG has a 2004-reg ZR 2.0 TD 115 with just 10,000 miles, another legacy of its 300-car purchase and which it's selling for £5995. However, it's the petrols that interest us and which interested buyers back in the day. The 105 was the big seller. The 120 is quicker and the 160 quicker still (it can hit 62mph from rest in 7.4sec), but you have to work the engine to notice. At the time, Autocar's road test of the 160 (which then you could buy for £12,625) damned the model with faint praise, remarking how comfortable it was before noting how soft and rubbery the car felt in corners. At least now you know how a good used one should feel.
Anyway, regardless of what the testers thought, the ZR was a hit, especially with young drivers who appreciated its looks, performance and value for money. It was facelifted in 2004 (by Peter Stevens of McLaren F1 fame). Some bemoaned the switch from four to two headlights but few could argue with the improvements in fit and finish. At the same time, two trims – called Trophy and Trophy SE – made an appearance, the former featuring a sunroof, the latter air conditioning. And then, in 2005, it was game over. Still, it was fun while it lasted.
How to get one in your garage
An expert's view
Nick Newey, Summit Garage: "We've been MG dealers since 1945 and I've been working on Rovers and MGs for 34 years. If we get a good ZR in stock, which we do from time to time, it sells quickly. The model still looks good but it looked even better with its go-faster decals, alloys and low-profile tyres. Because it was so light, all three petrol versions were nippy and fun to drive. The engines were generally reliable, let down only by the head gasket. It's why you should check the filler neck for emulsion and the coolant for oil contamination. Rust never used to be a problem but that might not be the case 15 years on."
Buyer beware…
■ Engines: Check oil filler neck for sludge and the coolant bottle for oil contamination. Check the coolant level, go for an extended drive then check it again. Inspect the inlet manifold for leaks (causes uneven idling) and the condition of the radiator. Replace if original. Engines should have had at least two cambelt changes by now. OBD2 diagnostic compliance means you can check electrical or running issues with a code reader.
■ Gearbox: Later 'boxes can feel stiff but should loosen up. A whiny fifth gear on 120s and 160s could spell a gearbox rebuild. If pressing the clutch silences it, it may only need new input shaft bearings.
■ Suspension and brakes: Check for broken springs and expect tired bushes and dampers. Pulsing brake pedal on cars with ABS points to one or more failed reluctor rings.
■ Electrics: Body control module for the electric windows, wipers and immobiliser on later cars can give trouble. Check condition of the tailgate harness – it can be worn away by the tailgate opening and closing.
■ Body: Rust outbreaks on the front wings are easily repaired. Expect more serious issues around the rear wheel arches.
■ Interior: Accept it will rattle annoyingly and you'll be fine. Beware a car with a shabby interior, though: it could point to neglect elsewhere.
Also worth knowing
In 2014, Warranty Direct said the K-series engine in the MG ZR and other models was the one most likely to blow its head gasket. The engine runs on relatively little coolant so even a small drop in level can be catastrophic. One solution is to fit a so-called N-series gasket, high tension bolts and reinforced oil rail. Contact dmgrs.co.uk
How much to spend
£500-£1199: Mix of decent high- and mid-mileage cars including a rare, one-owner 105 Trophy SE with 129,000 miles but full service history for £594.
£1200-£1749: Tidier cars with between 50,000 and 80,000 miles, including a bright-looking 2002-reg 160 with one private owner but only part history for £1745.
£1750-£2995: Mileages closer to 50,000 and among them a 2005-reg 105 with 52,000 miles, two previous owners, full service history and a new cambelt.
£4750-£6995: A handful of exceptional cars.
One we found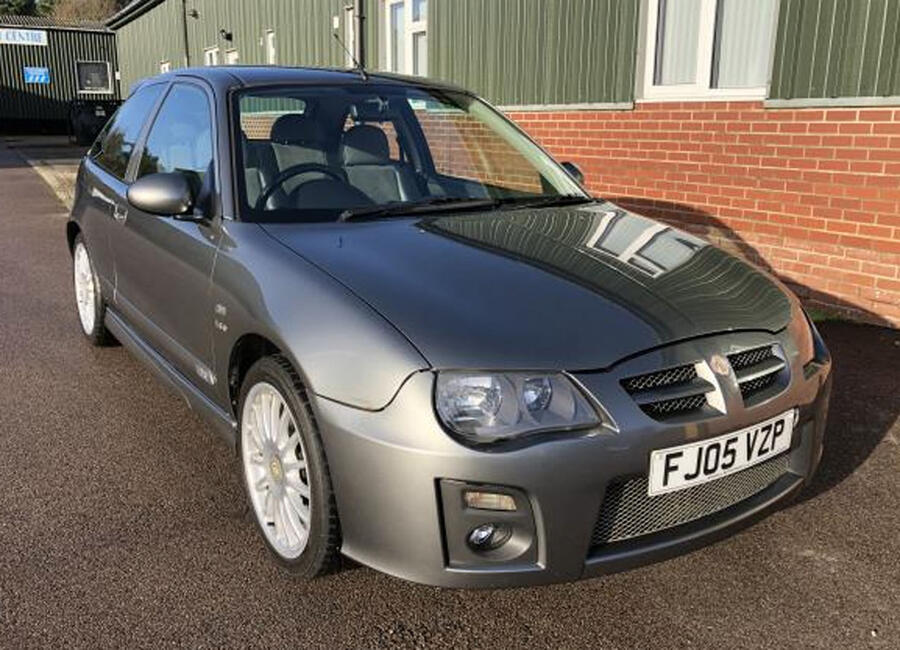 MG ZR 160 1.8 VVC, 2005- reg, 77K miles, £1950: Private-sale car is a lovely example of the quicker 160 version with full service history and a new cambelt, brakes all round and an OE twin-pipe silencer. Has just had a major service, too. Only spoiled by a couple of small rust outbreaks on the front wings.
READ MORE
MG to bring HS plug-in hybrid to UK in 2020
The MG Motors plan – and Longbridge's important role
MG Motor ZS EV review