The top 50 fun cars for every budget
May 30, 2020
These are the best handling, most engaging and downright fun cars you can buy new in 2020
Welcome to Autocar's annual look at our favourite cars. Most years we examine all cars on sale, but in these somewhat trying times we thought we'd limit the trawl to those we like not for their looks, comfort, refinement, practicality or innovation, but simply for the way they drive.
Which is not to say they must all be supercars or even sports cars, just cars we find inherently interesting to drive. They needn't even be the most technically accomplished in this regard, as the presence of the Ford Ranger Raptor makes very clear. They must just be fun.
This is also why you'll notice a conspicuous absence of lifestyle SUVs on the list. These cars are high and heavy – some might say gratuitously – yet no one's going to routinely enjoy driving them off road. On road, there is none that's as good to drive as the best equivalent saloon or estate so we make no apology for their omission.
Otherwise, the rules are the same, insofar as there are no rules. If a car is on the list, it's because those of us on the magazine who spend our lives driving cars want it to be there. And that's it.
50. Ford Ranger Raptor
Yes, we know: viewed objectively it shouldn't get anywhere near this list. Yet despite being slow and heavy, the iconoclastic entertainment on offer, both on and off the road, is indisputable.
49. Land Rover Defender
Land Rover's best, deftly judged in its positioning, fluently executed in its engineering and, for the money, better by far than anything else on offer. Great fun and extraordinary off road.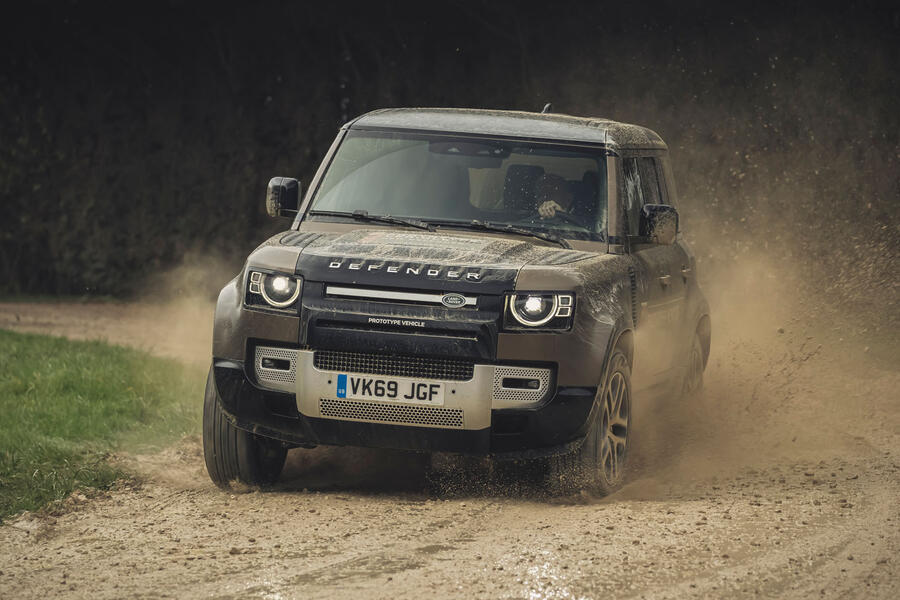 48. Audi RS6
There have been so many false dawns, but is the new, more agile RS6 a sign that Audi has finally woken up to the fact that a high-performance car needs to impress in more than just a straight line? It seems so to us.
47. Mini Cooper S
The smallest Mini has always been not only closest to the original's groundbreaking concept, but also by far the most fun to drive. If you can't afford the S, the standard Cooper is still terrific.
46. Volkswagen Up GTI
After a year's enforced exile due to a delay in getting it WLTP-certified, the terrific Up GTI is back on sale, and still packaging an outsize amount of entertaining into a very small space.
45. Hyundai i30 N
Yes, there are other fast hatches that do it better – take a bow, Civic and Golf – but for Hyundai's first attempt at such a car, there is much about the i30 N both to admire and enjoy.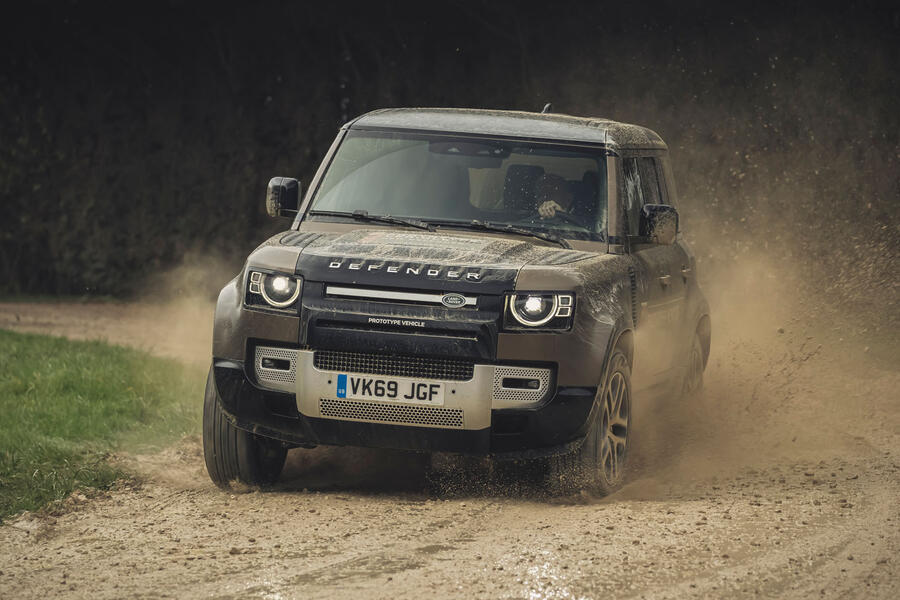 Richard Lane's best driver's car of all time: Porsche 911 R
I've never driven anything so potent that inspires such confidence. Flat six is stunning but the star is the chassis. Superb steering, too, and the handling's more accessible than the contemporary GT3 RS.
44. BMW 320d
That this car is on the list at all is remarkable given it is the standard, middle-order offering of BMW's small family saloon. If you're still wondering why it's here, drive one and wonder no more.
43. Nissan GT-R
A grizzled warrior if ever there were one, the GT-R that once felt like the world's most advanced sports car exists now as a blast from the past. And still a mightily effective one too.
42. Toyota Supra
Read a lot into the fact that the Supra makes this list while its softer alter ego, the BMW Z4, does not. Even so, a Porsche Cayman remains a far better two-seat driver's car.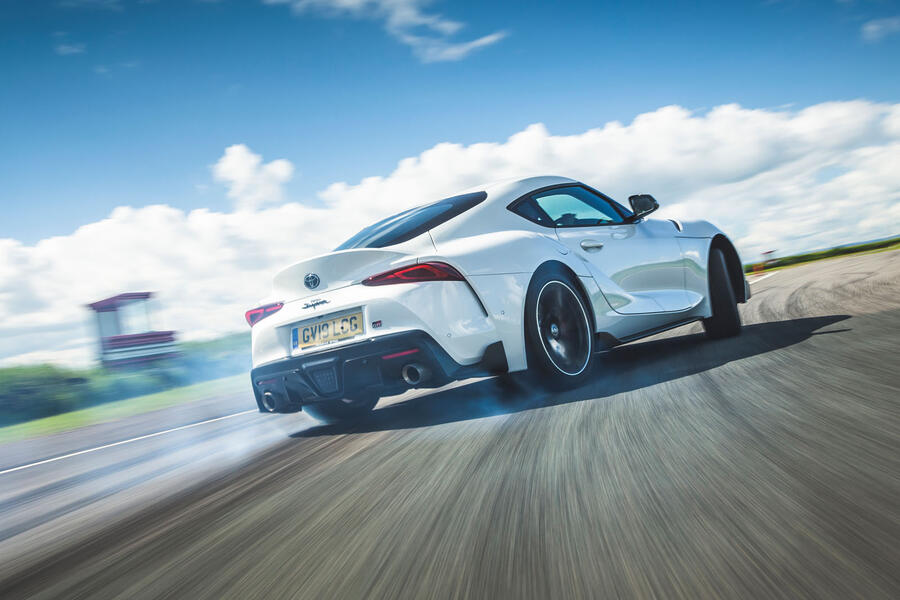 41. Morgan Plus Six
A first step towards a truly modern Morgan? Perhaps, but it's still how different it feels from most sports cars that you notice most. Which for Morgan is an entirely good thing.
40. Alfa Romeo Giulia Quadrifoglio
Yes, it's still flawed in places, irritating in others, but this remains the best Alfa in a generation or more: practical, fast and fun, just like the greatest always were.
Matt Saunders' best driver's car of all time: Ferrari F40
Maranello will probably never top the last of its spine-tingling, naturally aspirated, mid-engined, special series V8 supercars because no turbo engine can ever produce the perfect linear response necessary to fully exploit a chassis this good. I drove the F40 one sunny day at Castle Combe and I will never forget it.
39. Toyota Yaris GRMN
Hideously expensive and flawed, but a hardcore driver's car of a kind that are too rare, particularly among small hatches. Bodes well for the forthcoming GR Yaris.
38. Morgan 3 Wheeler
Such are the enduring charms of the 3 Wheeler that the fact it's closing in on its 10th birthday could scarcely seem less relevant. A unique and engrossing experience.
37. Mercedes-AMG A45 S
Probably one of the quickest point-to-point cars on sale and devastatingly effective on the right road, thanks to its incredible engine and sure-footed chassis.
36. Lexus LC 500
Not quite the LFA successor its looks might suggest, but a great chassis and searing normally aspirated 5.0-litre V8 motor combine to deliver a memorable driving experience.
35. BMW M5 Competition
Celebrate: the M5 is a car once more deserving of BMW's most revered name. It's as good to drive as an M8, a fraction of the price and a sight more practical too.
Matt Saunders' biggest driving disappointment: Alfa Romeo 147 GTA
The hot 147 was one of the very first hot hatchbacks I drove, at a time when older hacks did little but hyperbolise about old Alfas. The engine was mega, but the chassis and steering didn't come close to doing it justice, and left a 21-year-old youngster wanting a lot more.
34. Alpina B5
On the track you'd have the M5 every day, but on the road the Alpina equivalent is just a little more nuanced, subtle and ultimately satisfying to drive.
33. Bentley Continental GT V8
The best Bentley since the launch of the original Continental GT back in 2003. Fast, deft and beautiful, long-distance GTs come no better than this, including the W12.
32. Aston Martin DB11 AMR
A DB11 with the benefit of hindsight, comprising as it does a blend of long-distance comfort and driving dynamics that is perfect for an Aston Martin. A modern DB4, no less.
31. Volkswagen Golf GTI / Golf R
If you can afford the R you should buy it, but don't worry if not because the GTI is ace: 45 years on, still the best all-round fast hatch, if not quite the most exciting.
30. Toyota GT86 / Subaru BRZ
Getting old now, but these twins remain sensationally accessible and enjoyable. Of zero interest to the image-conscious, but to the true driver the GT86 and BRZ are still vastly appealing.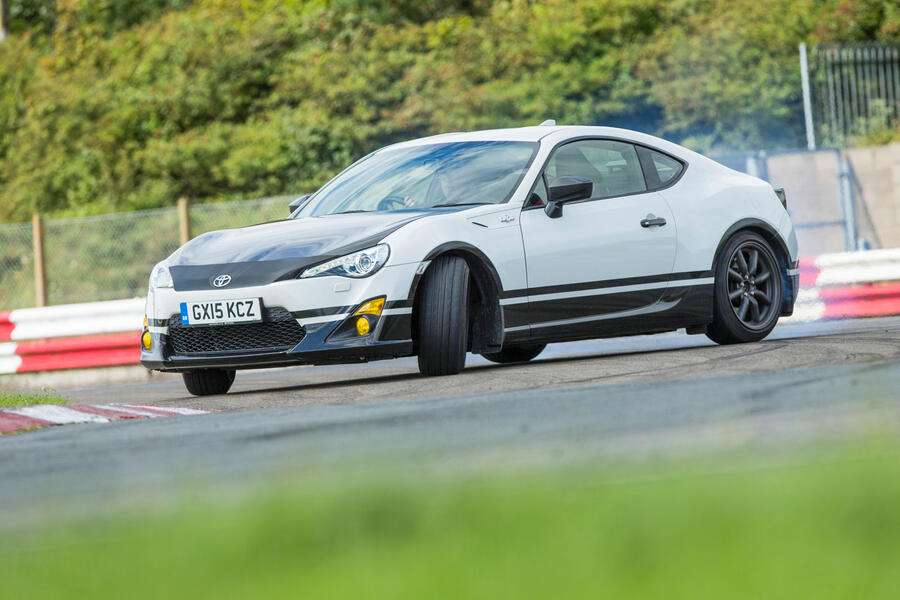 Steve Cropley's best driver's car of all time: McLaren 12C
I know I'm supposed to see a big progression between 2011 and now, but to me most of what makes a great Macca was in this car back then: huge poke, great grip, superb steering, terrific brakes. And the compactness to deploy it all.
29. Porsche Taycan 4S
The closest we've come to an all-electric driver's car. Amazingly capable and impressive, but mass and lack of aural engagement are bars to it being seen as a genuine sports car.
28. Jaguar F-Type
Visually blunted but dynamically sharpened, there are many unquestionably superior driver's cars out there, but few with more charm – at least to our way of thinking.
27. Ford Mustang V8
A normally aspirated V8 and a manual gearbox? For scarcity, today this combo is the Sumatran rhinoceros of the automotive world. Make the most of it while you can.
26. Lotus Evora
If you're into 100-yard powerslides, look away. But if you want the hallmarks of your driver's car to be exquisite feel and balance, this still has lots to offer.
25. Ford Focus ST
Another vastly capable fast Ford, the Focus ST has a terrific blend of common-sense practicality with typically deft handling. Just remember to get the petrol one and add the Performance Pack.
Steve Cropley's biggest driving disappointment: Ferrari 348
So much was expected of this Ferrari, and bits (like the engine) were great. But it was built with a hinge in the middle of the chassis. Any reassurance you might have felt at six-tenths was replaced by a naked fear of disaster at eight-tenths.
24. Dallara Stradale
Does things on a race track road cars are not meant to do, including bringing a new level of grip for this money. With the engine and gearbox to suit, it could make the top 10 easily.
23. Honda NSX
In many ways the polar opposite of the lightweight and simple original NSX, the heavy, hybrid and complex current car is still a technological tour de force. And fast.
22. Lamborghini Aventador SVJ
For sheer automotive theatre nothing on this list gets close, and on the right (wide open, deserted) road it delivers like few others, too. But too wide and impractical too much of the time.
21. Ariel Nomad
Five years on and there is still nothing remotely like the Nomad out there. Provides real driving thrills in a wider range of environments than any other car on sale.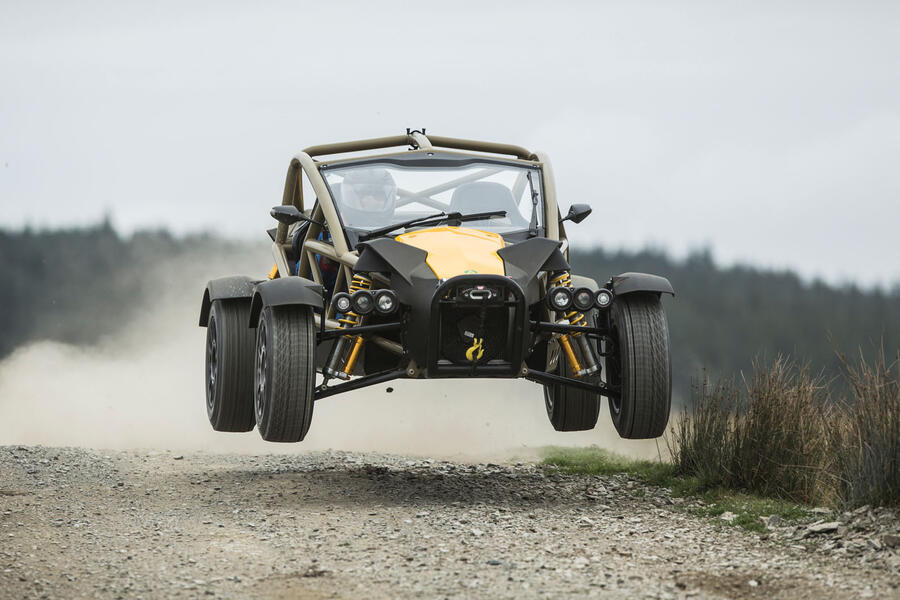 20. Mercedes-AMG GT63 S
So this was a big surprise: a huge and heavy four-door executive express that turns out to handle better than the purpose-built AMG GT supercar. Not only that, it's capable of making the Porsche Panamera look pretty sick too. If not quite the most fun, then certainly the most able AMG of them all.
Andrew Frankel's best driver's car of all time: Ferrari F40
The F40 is the most viscerally thrilling and involving road car I've known. There is nothing that makes me feel luckier to do this job than that it put me in the driving seat of an F40.
19. Aston Martin Vantage
True, its sales have been disappointing, but that says plenty about its looks and pricing and little about how it drives. This has always been a fabulous car to punt up a decent road or around a challenging race track. And with manual gears now part of the line-up, it's going to be better than ever.
18. Honda Civic Type R
Dazzlingly capable for a front-wheel-drive car and genuinely quicker point to point on tricky roads than any number of wider, more cumbersome supercars. The Type R proves Honda has remembered all it forgot about how to build a great hot hatch, and learned a load more on top, too.
17. Mercedes-AMG C63 S Estate
The fast, small estate is one of our favourite genres of car, combining as it does compact dimensions, decent practicality and hopefully massive speed. And this Benz is the best we've seen in a while, hugely rewarding and rapid on the right road, and a fine daily driver too – if you can afford the fuel…
16. Ford Fiesta ST
How great it is to see a very affordable hatchback this far up the list. It proves you don't need vast power or state-of-the-art technology when you have world-class engineers tuning your chassis and powertrain for you. So much fun in such a small package, the ST is a shining example of the traditional fast Ford.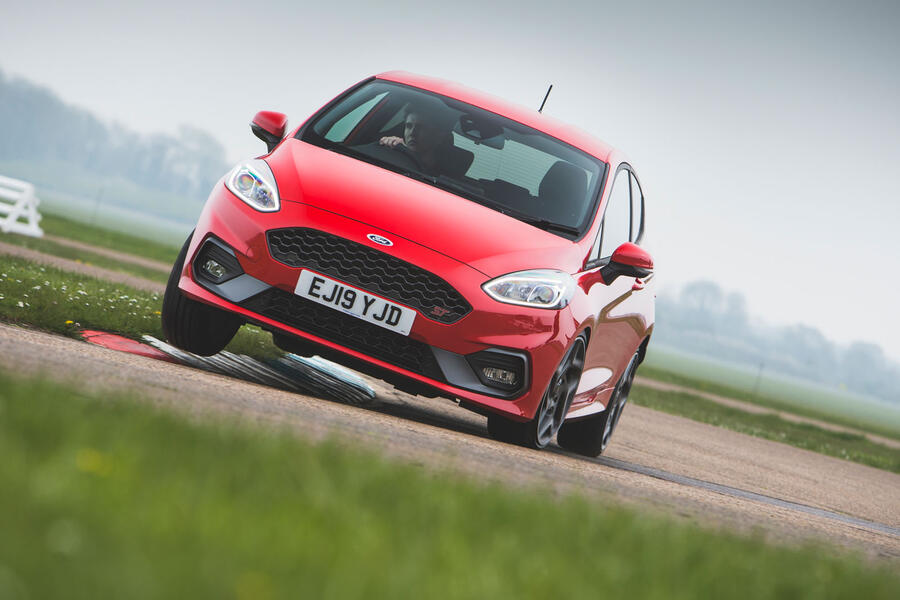 15. Ford GT
Wildly expensive and heavier than it should be though it is, the GT really is a road-going racing car with a legitimate heritage that stretches back to Ford's Ferrari-bashing halcyon days at Le Mans in the 1960s. And while it's slower in a straight line than a McLaren 720S, in the corners it is second to none.
Richard Lane's biggest driving disappointment: Audi R8
The original R8 is sublime, I won't dispute that, but the current iteration is needlessly stiff with dull steering, a poor driving position and too much grip. It all feels strangely over-wrought. 
14. Ferrari 812 Superfast
Probably the last of a line of monstrously fast, frontengined, V12 non-hybrid supercars that goes back to the day of the Daytona in the late 1960s. The motor is stupendous, the chassis a superbly willing sidekick. A little restless on the motorway, but worth it when you arrive.
13. BAC Mono
There's tight focus, there's laser-like, crash-zoom focus, and then there's the Mono. A car that provides irrefutable grounds for you to refuse every offer to join you in the passenger seat. It has none. Instead, it handles more like a Formula racing car than anything else on sale, and a faster one's coming, too.
12. Lotus Elise / Exige
It's incredible to think that not only is the Elise in its 25th year of production but that it has refused to sink into the role of quaint and charming curio, a relic from another time. On the contrary, by staying true to the Lotus values by which it was designed, it still sets the handling standard by which others are judged.
11. BMW M2 Competition
It is telling that the most affordable BMW M car is also the best. Revealing, too, that the bigger, butcher, faster M4 Competition to which it is related doesn't even make the list, let alone get within eyeballing distance of the top 10. Sweeter handling, a manual gearbox and a more accessible asking price make the difference.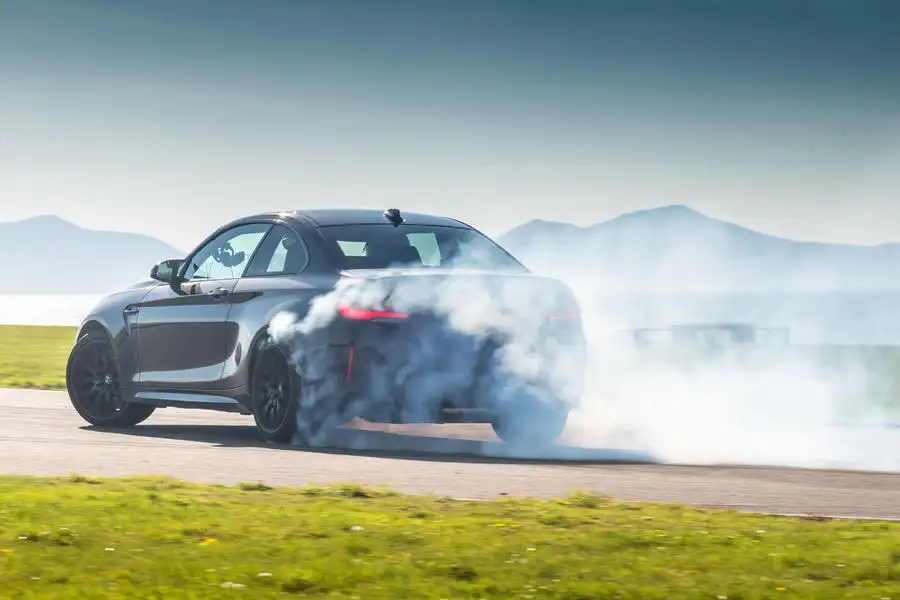 10. Caterham Seven
Show me someone who doesn't like the way a Caterham drives, and I'll show you someone who doesn't like driving. Others come and go but, some 63 years after conception, the Seven is our constant. One of the most engaging devices ever created, regardless of price, power or specification.
Andrew Frankel's biggest driving disappointment: Mercedes-Benz SLK Black Series
Never has reality so comprehensively failed to match the theory. It had the looks, the power, the on-paper specification. They just forgot to give it a chassis worthy of the mention.
9. Mazda MX-5
No machine in history has done more to democratise driving pleasure than the MX-5, and today's fourth-generation car is arguably the best of the lot. Indeed, it's so good that, despite a few attempts, it's not had a serious rival in 30 years on sale. And once more, the key is simple – back-to-basics engineering excellence.
8. Aston Martin DBS
Aston Martin may be going through hell right now, but the presence of three of its cars on this list suggests that, whatever its troubles, there's little wrong with the product itself. The DBS is the ultimate traditional Aston Martin offering prize-fighter punch in a tailor-made suit.
7. McLaren 570S / 600LT
The truth is a 570S is all the supercar you could ever really need. Insanely fast, yet implausibly friendly and indulgent, gorgeous to regard and a fine long-distance tool, for the money nothing comes close. The LT blends road and track ability like few cars ever to cross our path.
6. Porsche 718 Cayman GTS / GT4
No longer hobbled by an unworthy four-cylinder turbo motor, the topend Caymans with their normally aspirated, 4.0-litre flat-six engines are cars transformed. These now are cars of enormous across-the-board strengths and without significant weakness. Which is better? Whisper it but, for the money, we'd have the GTS.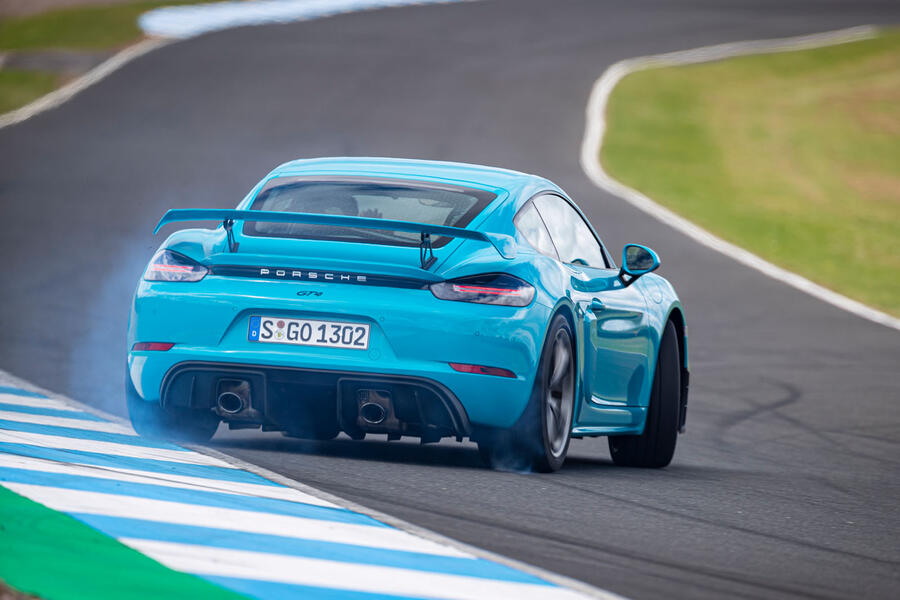 Want to know what cars made our top five? Read the second part here.
What makes a top driver's car?
You could make the fastest, lightest, most powerful, grippiest car with the best brakes in the world, yet still find it placed nowhere on this list. Because none of these things is the most important consideration when designing a great car for drivers.
Even collectively they cannot replace what matters most: an ability to inspire confidence in the driver. If the driver is not confident, all those other attributes are worthless because you'll be too scared ever to find out the true scope of a car's abilities. But if a car has that attribute, it can catapult itself to the top of listings like this.
How do you ensure you design in that confidence to your car? There are no shortcuts: you need to start with a stiff and strong chassis, make sure the major masses are in the right place, provide a first-class driving position and find an engine with needle-sharp throttle response. And that just gets you to the start line. You must then tune your springs and roll bars relentlessly, endure endless damper iterations, agonise over every bush in every suspension joint, hone the steering response then hone it once again. Only then will your car behave not as well as you might like, but as well as you could possibly hope.
READ MORE
New Cars 2020: what's coming this year and when?
The 20 best used car bargains for 2020
New car registrations: Best-selling cars in the UK