Road test rewind: Aston Martin V8 Vantage
May 21, 2020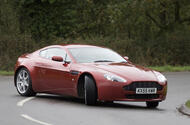 It looks low and fast, sounds superb and invites you to engage the rear in the handling
Arriving in 2005 as a new breed of Aston, the V8 Vantage is a car that's nearly as able as it is hugely desirable
2005 saw Aston Martin introduce it most accessible, capable and desirable car for a long time. Here's what we made of it at the time:
The 'V8' tag once adorned the grand statesmen of the Aston Martin range. But just as the company has recently changed so radically, so has the V8 Vantage tag: it's now the baby of the range and a major boost to production volume.
After the Vanquish and DB9, the V8 Vantage is the third car to use Aston's VH platform – a chassis of lightweight bonded and riveted aluminium. The chassis contributes only 183kg to the Aston's 1590kg kerb weight. It's clothed in a mix of aluminium, steel, composite and magnesium body panels.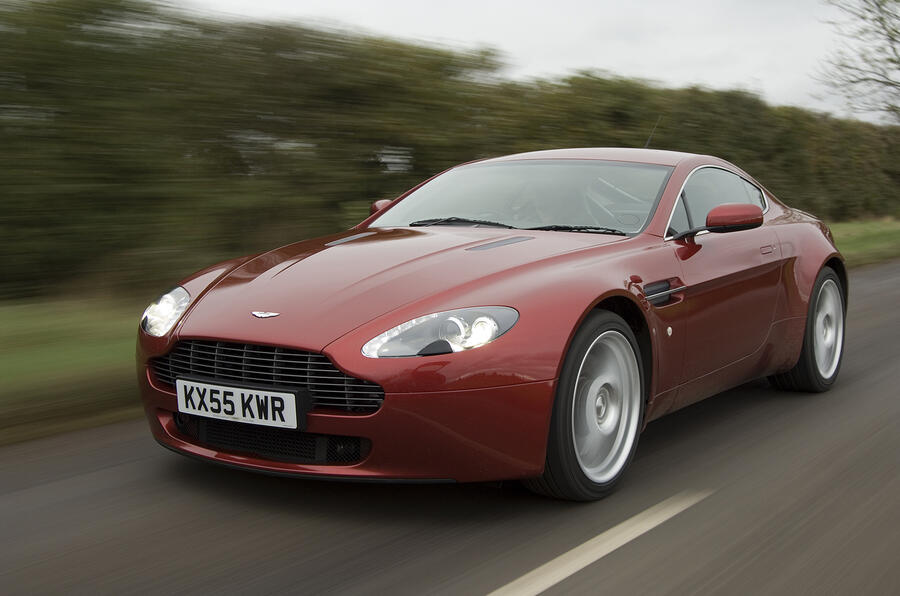 It's a low, squat car, the proportions creating an aggressive aura. It's 50mm shorter and 40mm lower than a Porsche 911 Carrera S and far more compact than a DB9.
Under the muscled skin, the Vantage follows current Aston thinking. Forged aluminium double wishbones are hung from the chassis. The engine is at the front, with a six-speed manual gearbox packaged at the rear. Thumb the glowing red starter button and Aston's new V8 explodes into life with a flamboyance to match the exterior styling.
This isn't the tightly regulated, slightly synthetic V8 sound of a German performance car. The trick exhaust appears to keep the flaps open from idle until around 2000rpm, so moving away is accompanied by a delicious, industrial muscle-car gurgle. That doesn't mean it's crude, though: one of the strengths of this car is its easy-going nature around town. Despite this apparent cosseting, the Vantage is nevertheless a car that you have to really drive. The gearlever moves with a sturdy, mechanical feel, the brakes require confident application and the steering has a weighted, oiled feel.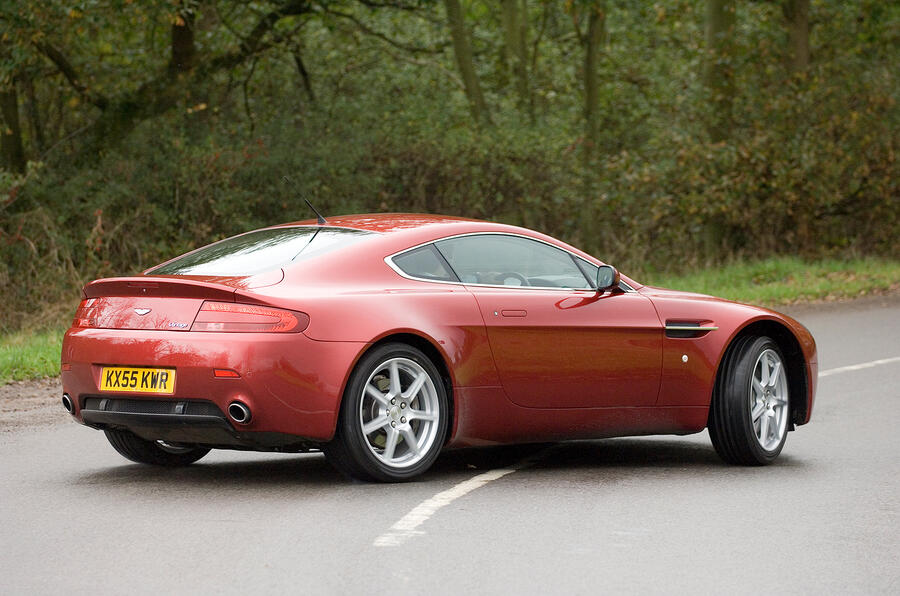 The car grips well and slips into understeer before adopting a tail-out stance. In most areas, there's no escaping the fact that a 911 Carrera S has the edge over it – not just in terms of acceleration but also quality of steering and control and agility.
However, any potential V8 Vantage buyer should ask how they'd feel waking up to see an Aston on the drive. And there are plenty of other reasons to buy one. The cabin works well; seats remain comfortable for long journeys, behind which there's a useful storage area and 300-litre boot.
Verdict – 4/5 stars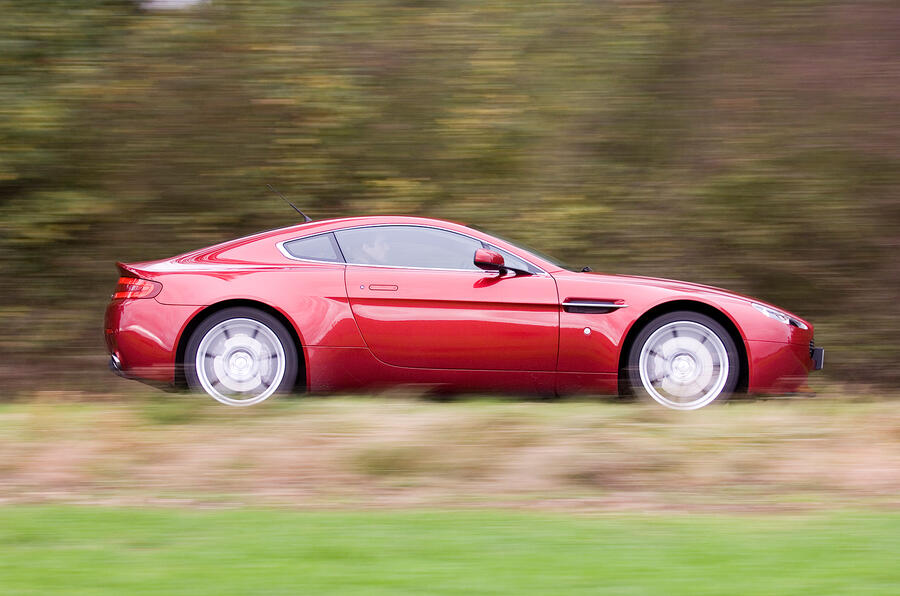 For many, the sight and sound of this car will be enough to fire a desire that overwhelms objective considerations. It's short of that final, magical polish that separates a good car from a great one. Where it really scores is with its looks and classy aura. If that's enough to tempt you, we wouldn't argue.
Matt Prior: Two reasons this road test was significant
The new Vantage arrived early during my time at Autocar. I joined the road test desk in June 2005 and before long we were on the road to the Peak District, then to an Autocar reader track evening at Bedford Autodrome, with this new V8 Vantage and a silver Porsche 911 Carrera S in tow to conduct a twin test.
And the V8 Vantage really felt like a new era for Aston; a car that, while not beating the 911, was finally a genuinely appealing, thrilling alternative.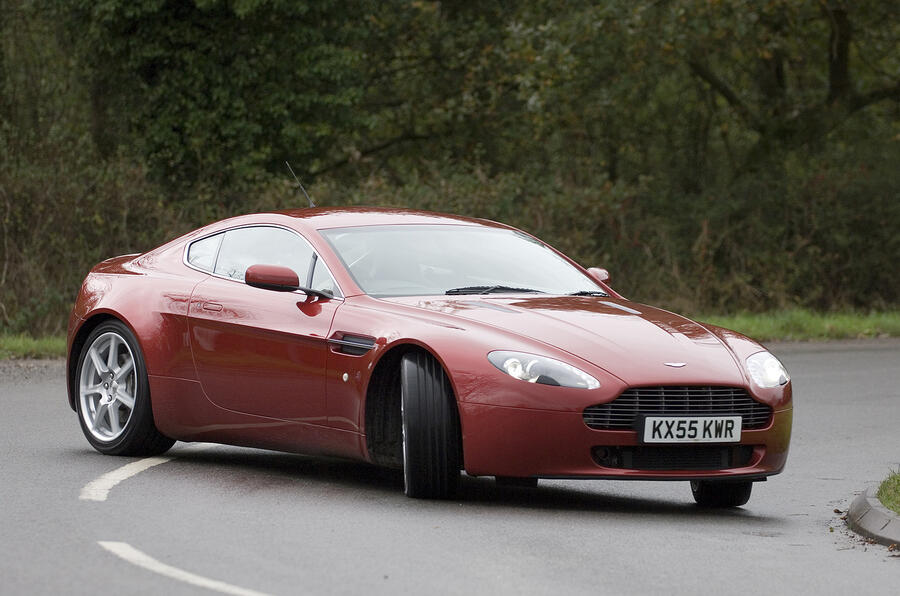 But road test number 4731 wasn't just significant in the timeline of Aston Martin models. If you'll excuse a small naval gaze, it was also a significant one from an Autocar point of view, too. We conducted the performance tests at MIRA rather than Millbrook and included wet and dry lap times and brake tests in what we were sure was the most comprehensive road test in the business.
We badged the new test 'Road Test GT' and reserved it for the most performance-oriented cars. Until, having realised it went down so well with our readers, it just became the modus operandi for the standard road test.
READ MORE
Billionaire Stroll completes Aston Martin investment
Q&A: Aston Martin boss wants brand to be the 'British Ferrari'
First drive: 2020 Aston Martin DBX prototype