Racing lines: Tuscan Raiders ride again
March 26, 2020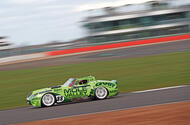 TVR ran the Tuscan Challenge series from 1989 until 2004
TVR old boys reunite at Silverstone for a blast into the past
Social media doesn't have to be all about watching fluffy animals doing the funniest things. It can also trigger happy reunions, as this recent example proves.
The evening before a Silverstone test day, Martin Short posted a clip of his TVR Tuscan Challenge racer, which he would be taking for a quick blast on the Grand Prix circuit the following morning. Old rival, former enemy and now good mate Ian Flux spotted it and asked if he could have a go, and the next day there they were in the pit lane, recalling the best of times.
British motorsport is blessed with plenty of great characters and their tall war stories (too many of which are sadly unprintable), and these two are among the best of the breed.
Short is a wheeler-dealer enthusiast who raced a kit car in the 1980s before getting into Rover one-make racing and eventually making it all the way to the top class of the Le Mans 24 Hours.
As for 'Fluxie', he has been a fixture since the 1970s. A mechanic for Graham Hill's F1 team, he was hugely prolific on the national scene, racing everything from Formula 3 and Formula Atlantic to Thundersports and the British Touring Car Championship (BTCC).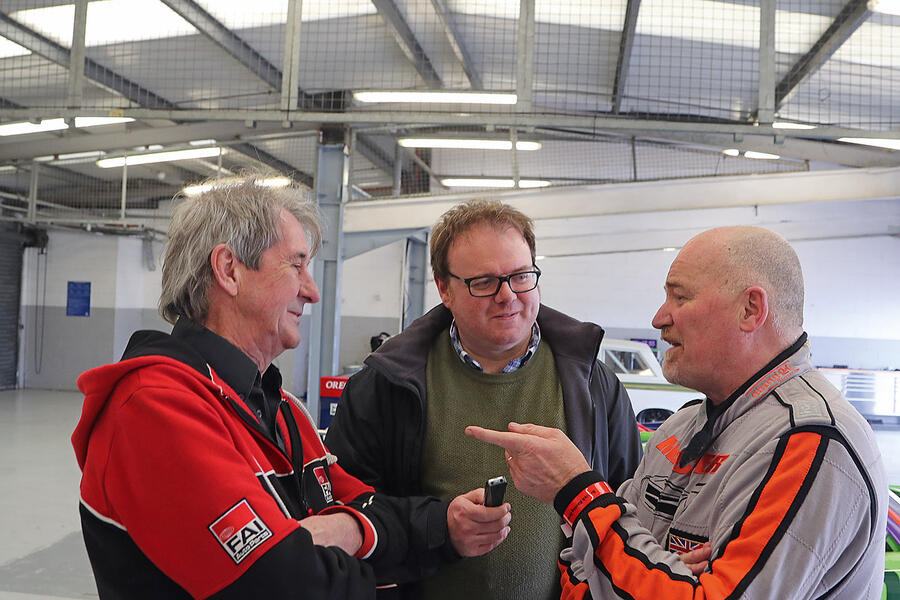 In the 1990s, the pair found themselves pitched together in what is still remembered by many as one of the loudest, most brash and most entertaining UK racing series ever to run.
Racing championships built around single makes and models remain an accessible and relatively simple form of motorsport for all ages and ranges of talent.
But let's not pretend they make the blood run hot. Back in the 1990s, such series were all the rage, based mainly around front-wheel-drive saloons – think the Vauxhall Vectra and, er, Volkswagen Vento. In their midst, TVR's Tuscan Challenge was something else entirely.
Launched in 1989, the series proved the perfect promotional tool for the small, Blackpool-based sports car specialist. The Tuscans were properly hairy, at first powered by 4.5-litre Rover V8s and later by TVR's own AJP engine pushing out more than 500bhp, just to the rear wheels (naturally). They weren't for the faint of heart.
"Looking back over all of my career, those four years of Tuscans when it was at its height were the best," says Flux, who won the title in 1996. "There were 12 to 14 top drivers and you didn't know where you were going to come. As for the off-circuit activities and the laughs we had…" Time to leave it there, Fluxie!
These two had their fair share of run-ins back then. I recall a sense of trepidation each time I stepped into the paddock as a young reporter. The drivers were all of the 'larger than life' variety, many using the Tuscans as a stepping stone to great things further up the ladder, among them Jamie Campbell-Walter, Bobby Verdon-Roe, Phil Hindley, Ian McKellar Jr and Mike Jordan, father of current BTCC ace Andrew (coincidentally, he had brought his own Tuscan out for a play at the same Silverstone test day).
Guest drives proved a popular draw, even attracting Nigel Mansell in 1993 at Donington Park – just after he'd clinched the Indycar crown and only 12 months after he had become F1 world champion. Sadly, a famous TOCA Shootout shunt in a Ford Mondeo BTCC racer put Red Five in hospital, making him a Tuscan non-starter.
But those who did race, fought and fell out with each other have fond memories, and today it's all water under the bridge (mostly). At Silverstone, Short and Flux were like a couple of old schoolboys after both had taken Martin's perfectly preserved, Mole Valley-backed Tuscan out for a twirl. "By the time I had got to Becketts, it had all come back," said a grinning Fluxie, after his first run in one for more than 20 years. "There's just a feel, loads of front-end grip as you turn in, that leaves you thinking: 'Oh God, this is f***ing great!'"
Short credits Flux and the late, much-missed Colin Blower for coaxing him into Tuscans. "They said 'you need to get out of Rovers and come and do some proper racing'," he recalls. "I tested here and spun at every corner. I was so deep into front-wheel-drive mode I was nailing the throttle at every turn. I drove the whole race with my right hand on my knee to remind myself not to nail it. Finishing third in that race changed my life, because after that I had two dealers fighting over me. That led to my career in TVRs, which found me a sponsor who was a TVR owner, and that led me directly to Le Mans."
The rich seam of racing history means original Tuscans fetch a pretty penny today, but surely enough survive for a proper reunion with many more of the old faces. A perfect idea for the Silverstone Classic, I reckon.
Green around the gills
Passenger rides with racing drivers. In all honesty, they're not top of my good-time list, mostly because they usually make me feel queasy. But when seasoned historic racer Willie Green won't take no for an answer, it's time to strap in and hold on.
Turns out I was glad that I did at Silverstone. Green had a lovely, self-prepped and lightly modified racing Ford Capri 2.8 and was keen to show me how satisfaction on track doesn't necessarily come through brute speed.
There were plenty of faster cars buzzing around us on a busy test day, but Willie was in his element on standard rubber, steering the car mostly with his right foot and with only the most subtle of fingertip inputs. Watching a master craftsman at work close at hand is a privilege and, in this case, a reminder how racing drivers – even those of a fine vintage – work at a level most of us can only aspire to. By the end I was left feeling just a little green – mostly with envy.
READ MORE
Racing lines: The line between innovating and cheating is slim in F1 
Racing lines: Powertrain innovation may be key to F1's survival 
Racing lines: Autocar meets… Alice Powell