Racing lines: It's time to take F1 sims seriously
April 2, 2020

Pro drivers faced pro gamers in The Race All-Star Esports Battle last week
Virtual racing is becoming intrinsic to F1, with stars like Lando Norris using sims to sharpen their skills and racers transitioning from gaming to real-life cars
Nothing seems real right now, so it's somehow fitting that motorsport offers a comforting distraction from our grim plight in a made-up dream world. What's new, eh? Quiet at the back…
To the millions already tuned in, virtual or 'sim' racing was already a well-established and lucrative self-sustaining universe, but with real life on hold, it has suddenly burst into the mainstream. "How many nights does it take to be an overnight success?" as Torque Esports boss Darren Cox rhetorically puts it.
Formula 1 stars Lando Norris and Max Verstappen were catalysts for the craze when they entered a couple of sim races on the weekend when they should have been lining up on the grid for the real Australian Grand Prix. But the reality is the pair, along with an increasingly large percentage of their fellow professionals, weren't doing anything they don't usually do. Online racing is increasingly part of the racing driver existence, and not just for the youngsters.
Two-time Indianapolis 500 winner and seven-time F1 grand prix winner Juan Pablo Montoya, 44, has years of sim racing experience.
"It certainly keeps you sharp. Both myself and my son Sebastian use sim racing in our real-world training and preparation," he exclusively told Autocar. "The tools we have available are quite remarkable and it's considerably cheaper than actually going testing on-track for real.
"Racing is in our DNA, so whether I'm competing for real or racing in a virtual event, I still want to win. Sebastian is now very fast on the sim and we're very close in competition – but I certainly don't want to let him win.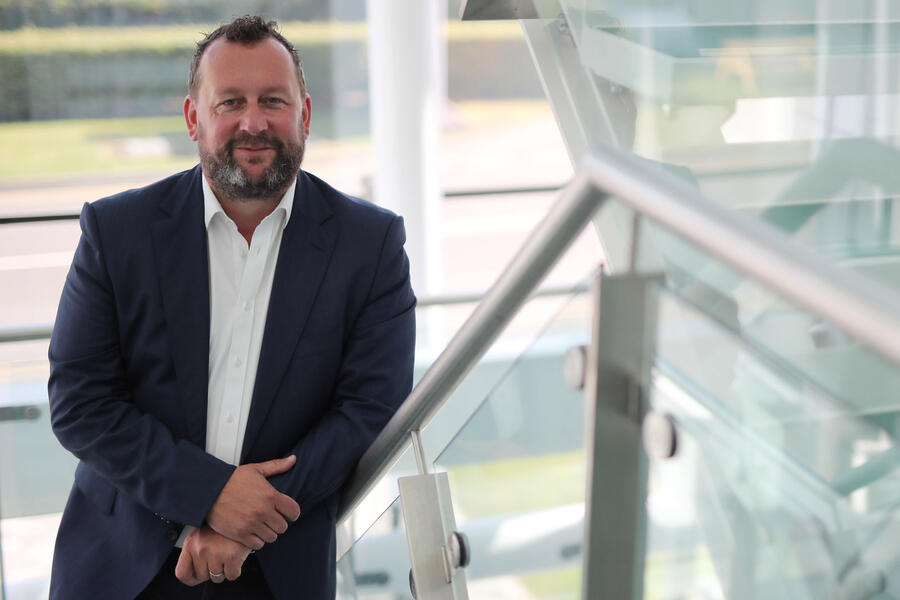 "Normally, you only get to race on weekends; with sim racing, you can be racing every day of the week."
The burst of wellpublicised sim activity on the Aussie GP weekend attracted telephone-number viewing figures.And predictably, by the following weekend, when the Bahrain GP should have been happening, F1 was running its own virtual race 'in Sakhir', while Nascar was also getting in on the act.
While the 'real' racing drivers naturally drew the interest, sim professionals more than held their own – although it was Renault Academy and Formula 2 racer Guanyu Zhou who won the first official Formula 1 GP that didn't actually happen.
Montoya has long had respectfor the racers he encounters online. "I was a coach on the World's Fastest Gamer competition last year and was massively impressed with the talent," he says. "Over 12 days, we put 10 gamers through all sorts of virtual and real-world tests.
"James Baldwin was the guy who came out on top [he will this year be racing in the real world for Jenson Button's GT World Challenge Europe team], but on any given day there are a lot of gamers who have the raw skills to become real-world racing drivers."
Not just a game
It's hard to take the racing too seriously, especially when Norris suffered a tech problem during the formation lap for the virtual Bahrain GP that left his car running on autopilot for half the race – and he still finished in fifth place. But as Montoya points out, there's still a link between 'gaming' and the serious simulator development work that every F1 team today invests so heavily in.
"When I first went to F1 with Williams [in 2001], we were just developing the sim, and then when I was at McLaren, they already did a lot of sim work," he says. "Now all teams in professional motorsport use simulators to help move their programmes forward. The sims are so good that many of the programmes use a specific platform to develop the car, and they are the same that are used in sim racing."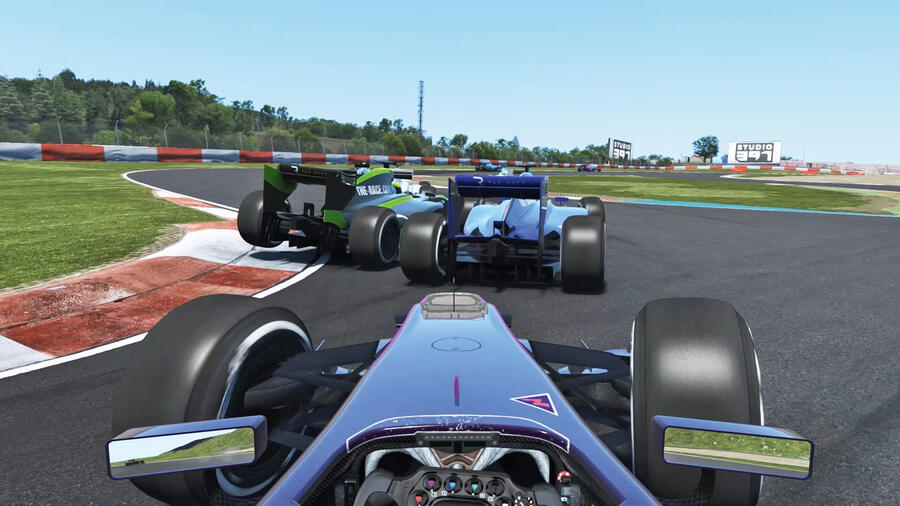 "It's very realistic," Montoya insists. "In building the virtual tracks, they laser-scan every inch of the road – every bump you feel for real, you feel in the game. The cars are also remarkably close.
"The only difference in real life is you have the fear: in the game, you can hit the reset button and try again, whereas in real life there can be massive consequences if you make a mistake.
"It doesn't replace being in a real car 100%, but it's a lot better than just sitting on the couch, waiting for this unfortunate situation to end."
The stuff of Hollywood
Will this spell in the limelight help push more gamers from virtual to real-life racing? Perhaps. It has already been done plenty of times before. Reigning World Touring Car Cup champion Norbert Michelisz was a pioneering convert, as was Briton Jann Mardenborough, who was discovered through Nissan's PlayStation-supported GT Academy. The 28-year-old has apparently now signed a Hollywood movie deal to tell his story.
His manager, Darren Cox, was a founder of the GT Academy during his time at Nissan and was behind the sim race that Verstappen took part in on the Australian GP weekend. Understandably, he's protective of his thriving industry now that it's hitting the mainstream.
"It's Wayne's World," he says. "When Wayne was in his basement, his show was cool and everyone thought he was funny. Then the big TV executive bought it, stuck him in a studio and it was rubbish. That's the danger: you get the over-polished F1 replica. So we have to avoid 'Wayne's World syndrome'. If you watched Lando's feed [during the Veloce-run race], he was swearing. Can you imagine that? No one was bleeping it out."
Esports motor racing is more than just a fad; it's too well-established to be that. And as Cox points out, racing drivers might now have 'virtual' clauses in their F1 contracts to sim race for more than just off-duty fun. This opportunistic explosion of interest could have lasting consequences once we all return to what counts as our 'real' world.
READ MORE
Racing lines: Pure ETCR's deep digs at Formula E 
Racing lines: F1 pulls in the public; car makers? Not so much 
Racing lines: New year, new deals – welcome to F1's 'silly season'