Opinion: celebrating Mikkola's magic touch
May 29, 2020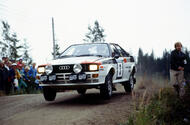 The Finn helped to inspire a generation of rally fans
Most kids in the 1980s spent Saturday nights watching the Dukes of Hazzard and fantasising about Daisy Duke.
I also loved seeing stickered-up cars flying through the air, but instead that was thanks to Top Gear Rally Report and Hannu Mikkola: the winner of the first RAC Rally that I properly remember, in 1982. Last Sunday, the man who put me on the road to writing about rallying for a living turned 78. Has so much time really passed?
I wasn't the only one with such an obsession. Rally drivers were such folk heroes at the time that even cult rock band Half Man Half Biscuit featured Mikkola in their 1986 song Architecture, Morality, Ted and Alice.
"The wonderful dexterity of Hannu Mikkola makes me want to shake hands with the whole of Finland," intoned lead man Nigel Blackwell (before screaming "but the nauseating bashfulness of early Diana makes me want to set fire to commemorative tea towels"). Mikkola himself didn't actually find out about this eclectic tribute until many years later, but he says he's very flattered.
A lot of the fascination was also about the car, of course. My dad drove a 1983 Audi 80 GL, which I fondly imagined was closely related to Mikkola's Audi Quattro. The four rings on the steering wheel looked the same, after all.
So it seemed insane to behold our family car – or something vaguely similar to it, at least – tearing up forests in the dead of night on this epic annual road trip across the UK. The Audis and their rivals were filthy, beaten-up and sometimes even missing entire wheels, but they carried on and were viscerally genuine. The Dukes of Hazzard was just a story, the jumps mere stunts.
Rally cars and their drivers were instead firmly rooted in the real world. Mikkola spent the best part of his later career driving a Mazda 323, actually leading the 1988 RAC Rally with the little hatchback before being blinded by the low sun in Yorkshire and going off.
Yet despite that disappointment, he was the perfect gentleman when interviewed on Rally Report immediately after, surrounded by inquisitive fans popping up out of the forest like meerkats.
I really didn't know much about the country back then, but Mikkola made me want to shake hands with the whole of Finland too. More than 30 years later, nothing has changed. Happy birthday, Hannu – and thank you.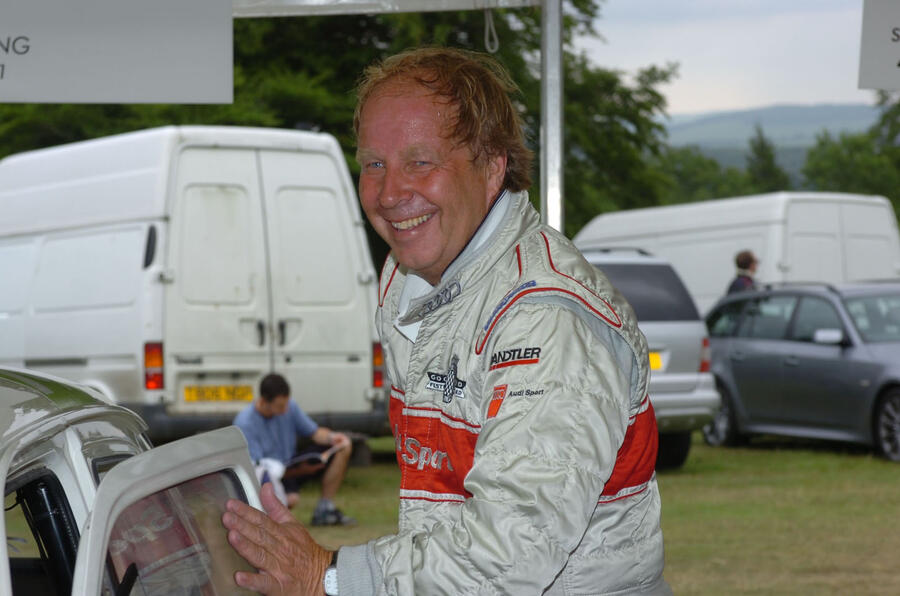 Rising star: Aiden Moffat
Still only 23, this Scotsman is already a veteran of 183 British Touring Car Championship races, having made his debut in the category back in 2013, when he was just 16. Moffat has so far taken three wins for the Laser Tools Racing squad, which switched from a Mercedes-Benz A-Class to an Infiniti Q50 partway through last year. Moffat will be joined this season by former champion Ash Sutton, who will provide an ideal benchmark.
Great racing car #12: 1991 Mazda 787B
Victory for the Wankel-engined 787B in the 1991 Le Mans 24 Hours made Mazda the first Japanese firm to win the storied endurance race. Developed to compete in World Sportscar Championship and domestic Japanese events, the 787B's 2.6-litre rotary powerplant produced 888bhp, although it was limited to 690bhp in race trim for reliability. It wasn't as fast as its rivals but was incredibly dependable, which proved a boon at Le Mans, allowing Johnny Herbert, Bertrand Gachot and Volker Weidler to take glory. Rotary engines were banned from 1992, ending the 787B's run.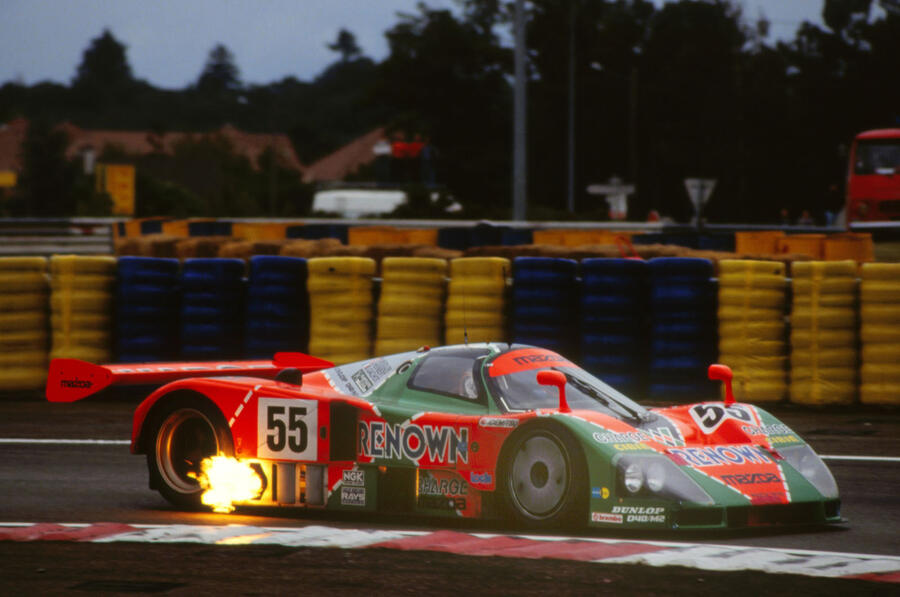 Anthony Peacock
READ MORE
Official: Vettel to leave Ferrari F1 team at end of 2020
How to win an F1 race without leaving home
Opinion: Why Leclerc made Vettel expendable at Ferrari