James Ruppert: Overlooked and undervalued, the BMW Z3 is a prime used buy
January 14, 2020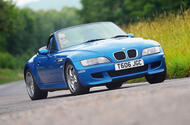 Z3s start at less than £1k. Top money for a Z3 M is £40k
It's more characterful than a Mazda MX-5 and can be picked up for under a grand
I've been speaking to keen reader Steve and it does seem that my practical advice about how to go about selling your used car has gone down reasonably well. In this case, Steve needs to move on his very tidy BMW Z3. Inspired by that, here's a celebration of the rather excellent, overlooked and undervalued Z3.
It has had a pretty average press over the years. When it was new, some thought it looked like nothing more than a slightly more purposeful and less soft-soap-styled MG F. I don't think that's the case now. They look like fabulously heroic, long-bonneted roadsters and are great to drive as there is enough old BMW underneath to make them huge fun.
You can buy 'spares and repairs' and insurance write-off Z3s for hundreds, but the great news is that a grand will now get you a 1997 1.9 – full leather, two owners, loads of history and 148,000 miles. Or if you fancy a six-cylinder, I saw a 1999 one in a traditional silver finish and with just 117,000 miles. It was a dealer car with decent history. Both of these Z3s were just £995. I know everyone is constantly going on about bagging a Mazda MX-5 for fun and giggles, but I would argue that one of these pocket-sized BMWs would be even more characterful and interesting.
There are even tidier ones at £1750 or so but, at that point, maybe it is time to raise the engine game. Miss out the 2.2 and make the leap to a 2.8. This is a good juncture, should you need your memory jogging, to be reminded of the sheer wonder and magnificence of the chrome pack. On a dark metallic blue car, it really makes the body 'pop', as a young designer might say. So a 1999 Z3 with one of those wide-bodied, er, bodies, chrome, electric hood, air conditioning plus bills for recent work was just £2995 – and that looks cheap. A 2001 3.0 with a deeper front spoiler and 93,000 miles that had been reduced in price to £5500 was another standout in the classifieds.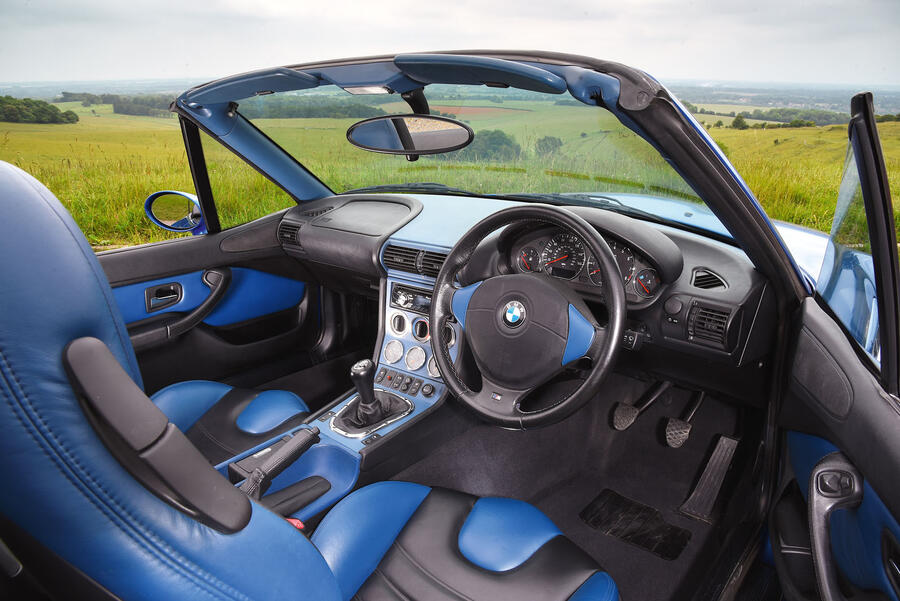 Long term, these are going to be highly sought after when all the real sports cars have died off. But then there are the Ms.
Those after a proper Motorsport variant get a rather pleasant surprise. A 1998 Z3 M 3.2 with 86,000 miles and a ton of history, which it would need with eight previous owners, was certainly tempting at £11,800. The going rate for the more cared-for examples is only £20k or so with 60k miles. Top money is about £40k.
Personally, I'd buy a coupé, which is why I won't mention those until I actually begin my own search for one to stick away in the garage. Meanwhile, buy yourself a Z3: they are brilliant.
What we almost bought this week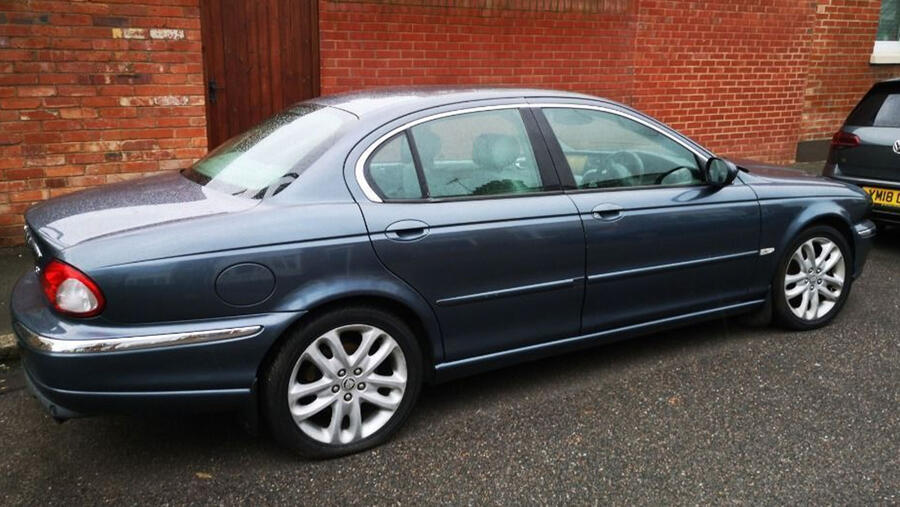 Jaguar X-Type 3.0 V6 SE AWD: This old 2001-reg exec with, says the ad, "immaculate bodywork" has done 144,000 miles but is only £390. That's because it has no MOT ("it'll sail through a test") and no starter motor ("there's a new one on order"). Mmm… Still, get those jobs done and there could be some fun to be had with the old thing – at least for a few days.
Tales from Ruppert's garage
Porsche Cayenne, mileage – 105,842: Well, that wasn't good. The nail in the tread of the Cayenne's tyre wrote it off. Worse, the tyre specialist was not prepared to replace just the one because of what Porsche says. The fact that there was uneven wear across the tyres meant that it had to be an entire set or nothing.
I could have sorted out a new tyre and mixed it with the surviving 6mm and 8mm Falkens but, with a busy period coming up, I needed fresh rubber as fast as possible so in the end had the lot replaced.
Reader's ride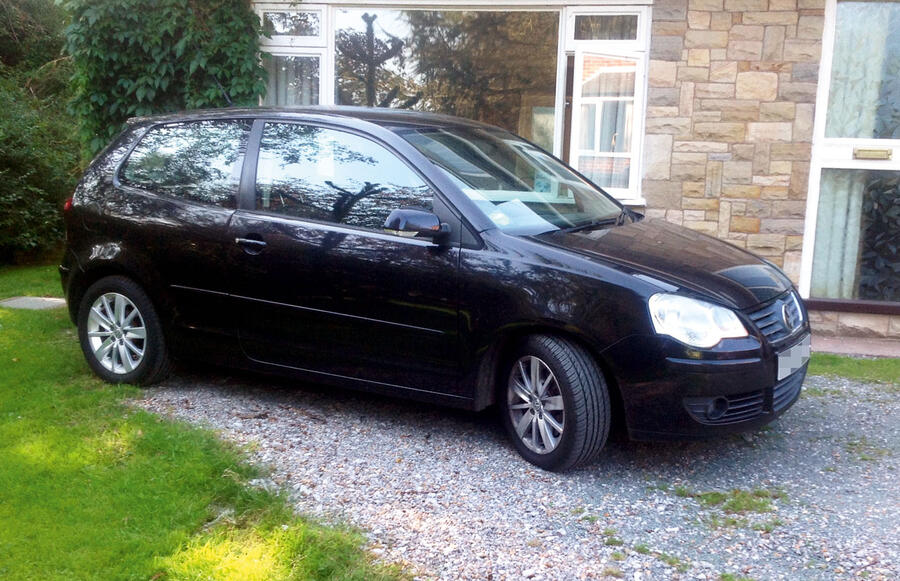 Volkswagen Polo: Roland has sent us a wonderful image of his fun hatch that's a rarity these days: "Here's my VW Polo 1.9 TDI 130 Sport, which I've run for 12 years – rare as rocking-horse droppings these days, as only about 267 were originally registered. Goes like a train, with a six-speed 'box that sets it apart from an ordinary Sport. Splendid low-down torque and economy. The ride is choppy if tyre pressures aren't optimised at 2.3 front, 2.1 rear."
Readers' questions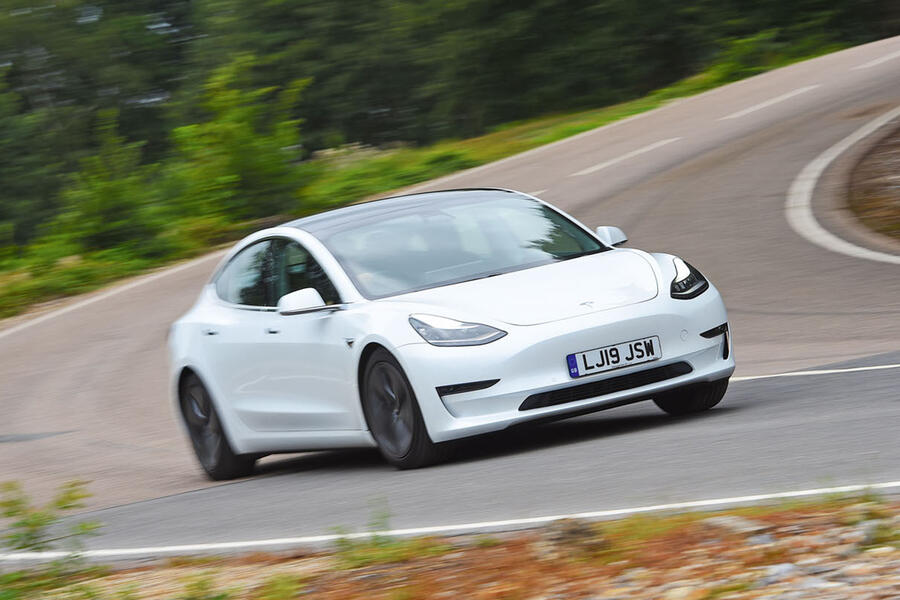 Question: The PCP on my 2017 Mercedes-AMG E43 will end soon. I intend to replace it with an EV but the technology is still developing. Should I buy the Merc and keep it for three years in expectation of EVs being better by then? Tony Arrowsmith, via email
Answer: By 2023, the average EV range should be around 300 miles. So long as the charging network keeps pace with EV sales, it should be a good time to buy. By all means keep your E43, but doing so will only make the cost to change from it to the EV of your dreams greater still. Us? We'd go for a Tesla Model 3 now – a good car with an even better charging network. JE
Question: My Vauxhall Zafira 2.2 has a problem where from start-up it sounds like a diesel. It struggles to make any power then suddenly clears and is on its way. My Vauxhall dealer can't explain it. Can you? Anne Taylor, Chislehurst
Answer: Don't drive it another mile! This engine had a reputation for timing chain and tensioner problems, often caused by poor servicing. That said, the lubrication system and the quality of the tensioner may also be to blame. You're right about the diesel noise. It can go on for a few months until one day the tensioner gives out, the chain slips and valves and pistons shake hands, with expensive consequences. JE
READ MORE
James Ruppert: Why have a van when you can have an estate?
James Ruppert: Declining car sales? Not on the nearly new forecourt
James Ruppert: Say hi to a hybrid this winter