In Bristol fashion: how we'd bring back Bristol Cars
May 31, 2020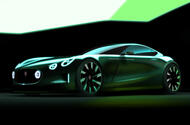 The enigmatic Bristol Cars company died quietly late last year. We gather an expert team to decide how it ought to be reincarnated
We've just become the guardians of Bristol Cars' name and heritage. Well, not really, but notionally.
We've done it to enjoy the process of creating an important car from scratch – without risking a penny on production or marketing but using a convenient, venerable heritage to guide us to a modern product. The real Bristol Cars business was liquidated by court order late last year, so no car production is remotely likely, at least for a while. But the company's name is still an asset, and someone somewhere may one day use it. For the want of hard news about that, we've decided to create a Bristol of our own.
We've assembled a tight, talented team for this task of renewal. First, we're tapping into the distilled imaginings of the Autocar and Classic & Sports Car teams, who have driven a score of old-time Bristols between them and are attracted to the idea of finding a future for this quirky British marque.
Second, we're using the fertile imaginings of Autocar's own Coventry-trained car designer, Ben Summerell-Youde, who draws dozens of cars every year but rarely gets to do one of his own.
Third, we've drawn on the baked-in Bristol knowledge of Richard Hackett, the world's most prolific seller of Bristols. At this moment, his SLJ Hackett emporium in Warminster can offer more than 50% of the world supply of Bristols awaiting new owners, with its stock ranging from original 400s to a last-hurrah V10 Fighter made in the early 2000s. Hackett recently acquired a few unfinished Fighter chassis and can build you a new one if you're rich enough and prepared to wait.
Fourth and most important, we have access to the know-how of David Brown, founder of Silverstone-based David Brown Automotive. He knows exactly how to go about creating a rare, luxurious 'gentleman's grand tourer', because he's done it. His super-exclusive Speedback GT sells successfully around the world to clients who love quality and exclusivity and reject obvious choices.
THE BRISTOL BASICS
Our car must be, even in this age of equality, a true "gentleman's express" – the description coined many years ago by Anthony Crook, Bristol's gently eccentric owner for the golden years of its 75-year life. Bristol made a saloon and a few dropheads but, to be true to type, we reckon our new car must be a fast, plush, front-engined, rear-wheel-drive, four-seat, two-door coupé of 4.5 to 4.7 metres in length, more luxurious than sporty in driving character and hand-built in Britain. It needs a sumptuous but not sprawlingly spacious rear in which two people must be snugly accommodated.
What about performance? Bristol started life using an ex-BMW 2.0-litre straight-six engine, which did the job until the cars grew heavier and wider (like the people they carried). Then it graduated to large, low-tech Chrysler V8s hooked up to super-smooth automatic gearboxes in order to preserve the brand's reputation for offering "a quiet touch of class".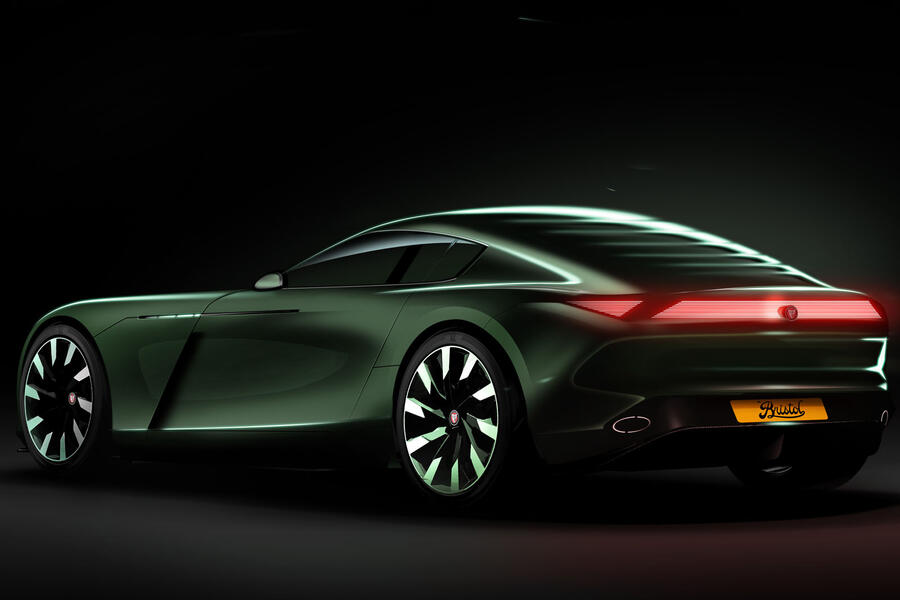 BUSINESS CASE
We plan to make 20 cars a year. If there's a demand for 30, that will be a big win (although it might overload our comfortable two-per-month build process to the point that quality is threatened). If it's only 10 per year, the operation probably won't be viable.
What's the price? Having examined Summerell-Youde's renderings and knowing Bristol's unique band of followers, Hackett is comfortable with a base price of £295,000 for each complete, well-equipped coupé. That will obviously increase if buyers specify seats trimmed in unborn lizard hide or, as one Aston Martin buyer recently did, the exterior finished in paint containing powdered moon rock. Buyers of £150,000 Bentleys routinely load them with £50,000 worth of extras, and our customers must have similar opportunities.
CHOOSING COMPONENTS
When you set out to make a hand-made car these days, you don't build all of it that way. Hand-manufacturing a unique chassis to which you fit a foreign powertrain is ultimately what destroyed the viability of the original Bristol company. Our chief advisor, Brown, realised early on his Speedback GT journey that the only viable form of low-volume car manufacturing was to use proven, compliant, mass-made components in places where the buyer didn't know or care. As a priority, his strong view is that our new Bristol needs a proven below-the-surface body structure with an existing, fully engineered powertrain.
You don't just 'drop in' engines any more: all major components (engine, transmission, safety equipment, clean air system, fuel system, exhaust, security system, instrumentation) depend on one another electronically communicating. The only reasonably 'free' components are suspension, tyres and brakes, and then only if your car doesn't have to offer different driving modes. Ours will be tuned to an optimal level by inspired suspension engineers and left that way.
So, which components to choose? We started off wondering whether relatively cheap and healthy six-cylinder Aston Martin DB7s could provide suitable underpinnings, but Brown rapidly kiboshed that idea on the grounds that they simply aren't good enough or modern enough – and are much too expensive. The plan would involve much expensive dismantling you wouldn't want to do.
Plus lots of wanted Aston Martin components. One donor car stands out above the rest, we believe: the next-gen Ford Mustang. It works for the following excellent reasons. It has the right size and mechanical layout. It has the essential safety package and electrical/electronic architecture.
It will hopefully continue to be available with an old-school V8 engine (with compliant clean air gadgetry) or a downsized four-cylinder turbo unit (ditto). It's protected for the electrification era, as Ford is already talking about hybrid versions and there's a related electric SUV, the Mach-E, on the launchpad. And Ford has a proud history of helping smaller car companies to succeed by supplying key components and know-how in tiny volumes. We're confident it would help in this case.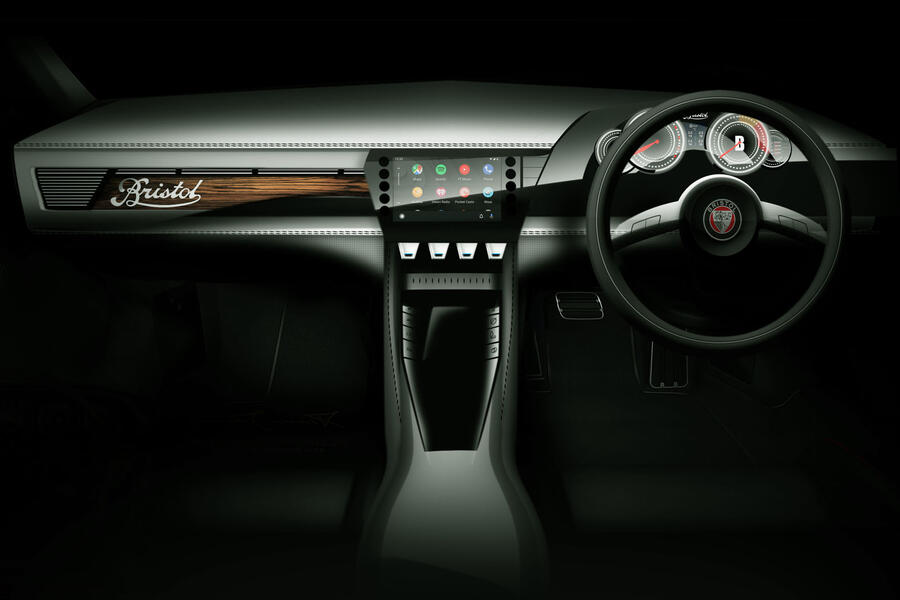 INTERIOR AND EXTERIOR
This car stands or falls on the appeal of its visible components, which is down to Summerell-Youde. The visuals he has supplied make an appealing and credible start, everyone agrees, but now a whole round of development sketches must begin, then modelling, then electronic prototype building, then real-world testing and finally production.
Before that, we face another key choice: what material will we use for the outer body, to cover the car's load-bearing steel structure? The unique appeal of the Speedback GT (which uses Jaguar XK under-skin components) is based heavily on its magnificent, hand-formed, aluminium skin. But having created this, Brown warns us that both the cost of body tooling and body building is colossal.
Luckily, his company's car is considerably more expensive than ours. Carbonfibre-based composites – which are continually improving for durability, surfacing and paint adhesion – are the way to go for us, Brown says, and the rest of us agree. Pencil in three years for this, plus the creation of our bespoke interior, complete with own-design (but discreetly Ford-related) instruments and we're starting to make progress.
BRIGAND? BEAUFIGHTER? BULLDOG?
Last thing: the name. Bristol used Brigand, Britannia, Bullet and Bulldog in the past, but that kind of aggression doesn't really suit the modern age. One of Brown's colleagues cleverly suggests Clifton, after the famous suspension bridge in Bristol, on the grounds that this car spans the gap between the company's old and new epochs. That name has worked on a car before, too – a large, vintage-era Austin tourer – so it deserves serious consideration.
However, at this stage, we're leaving the question open – not least because someone is bound to come up with an excellent choice that we simply haven't thought of.
Of the existing suggestions, we have strong leanings towards Blenheim, partly because of its connections to the Bristol Aeroplane Company that built the Royal Air Force's original Blenheim light bomber (and spun off Bristol Cars after the Second World War) and partly because it shares the name of the Duke of Marlborough's magnificent Blenheim Palace outside Oxford – the sort of place to which a new owner might occasionally travel for dinner with His Grace.
LAUNCHING THE NEW CAR
During our new Bristol's gestation, our company has no income beyond the odd deposit from committed customers who hear about us when we get around to making a formal announcement, perhaps in two and a half years' time. It's a scary time and encourages us to keep pushing. The best launch date looks to be early in 2024, perhaps at the Geneva motor show – if we can still raise the funds to pay for that.
Will Summerell-Youde's styling still look fresh? We believe it will but, like so much of what we've covered, that's not certain. It's helpful that Bristols have always been conservative cars, not trendsetters. Yet even in a proposal as cursory as this one, the number and extent of the risks taken by low-volume-car creators are starkly evident.
They emphasise the achievements of recent bespoke manufacturers (Ariel and David Brown stand out) and show why it's vital to have a well-understood niche and to make good decisions about key components and production processes. Yet despite those risks, that idea of making an all-new Bristol car still seems extraordinarily seductive. Who's going to help us give it a go?
A short history of Bristol cars
Bristol's car-building arm was launched at the end of the war, when the aeroplane company had a surplus of labour and few aeroplanes to build. Bristol acquired rights to BMW's pre-war cars as war reparations, formed a car division and by the end of 1946 had launched the handsome, fast and progressive 400, powered by a BMW-related 2.0-litre six-cylinder engine.
In 1956, the car division became a company in its own right, and in 1960 it was bought by Anthony Crook and Sir George White as partners. A year later, the BMW engine was dropped in favour of Chrysler V8s, which powered Bristol cars until demand waned in the 1990s. The Dodge Viper V10-powered Fighter began a brief fightback in 2004, but the brand's golden days were long gone by then.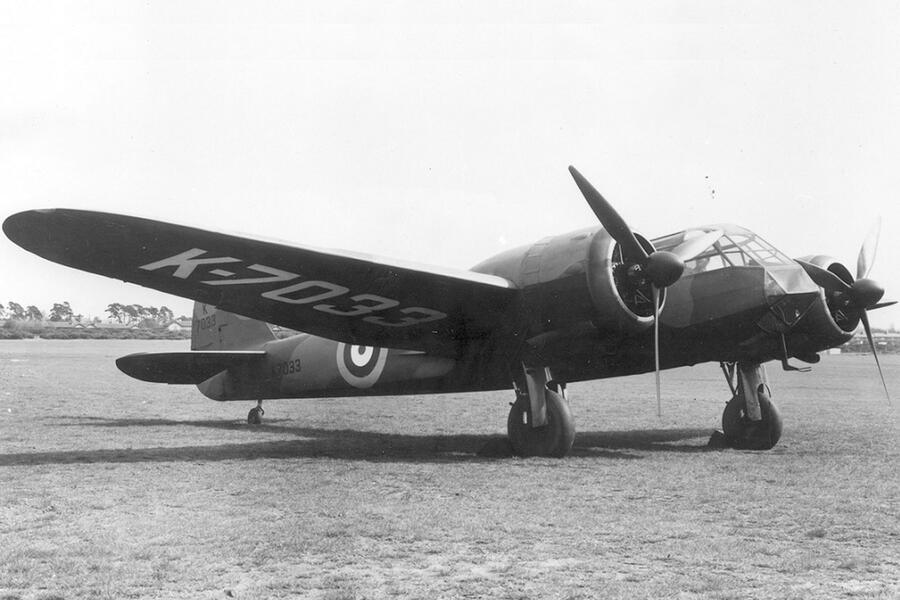 READ MORE
A tribute to one-time Bristol boss Tony Crook
Bristol Bullet – riding shotgun in the new £250k speedster
The automotive legacy of Bristol: from £200k Alfas to 1000mph Bloodhound SSC