Daimler to DeLorean: How Coventry became the UK's motor city
May 23, 2020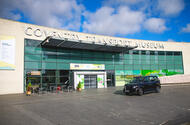 1 – Coventry Transport Museum
Few cities have as many car-related places, gems and secrets as this one. We commandeer a taxi and explore
On Priory Street, in the shadow of Coventry cathedral and down a short flight of steps that takes you below pavement level, is a length of old brick wall supported at intervals by stout buttresses. Much of the old pointing around the bricks has disappeared. In fact, some of the bricks themselves have disappeared. The work of souvenir hunters? Possibly. After all, this forgotten stretch of brickwork is all that remains of the huge Triumph factory that once stood here.
Coventry is full of glimpses into its motoring past such as this: a short length of iron railings beside a busy road, a grand gatehouse outside a business park, once handsome head offices now a city centre bar… These and other little-known locations today form what we'll call 'Coventry confidential' – those factories and offices that once earned this enterprising city the nickname the British Detroit but now go largely unrecognised today.
Autocar set out, pre-lockdown, to discover some of them during a day with Coventry studies officer and transport specialist Damien Kimberley, an authority on the city's motoring past. But just so that the day wasn't spent solely wallowing in history, our first appointment was at the London Electric Vehicle Company just outside Coventry, to collect our carriage for the day: a TX range-extending electric taxi.
Note: to see where each landmark appears on the map, just match the markers with the numbers in the subheads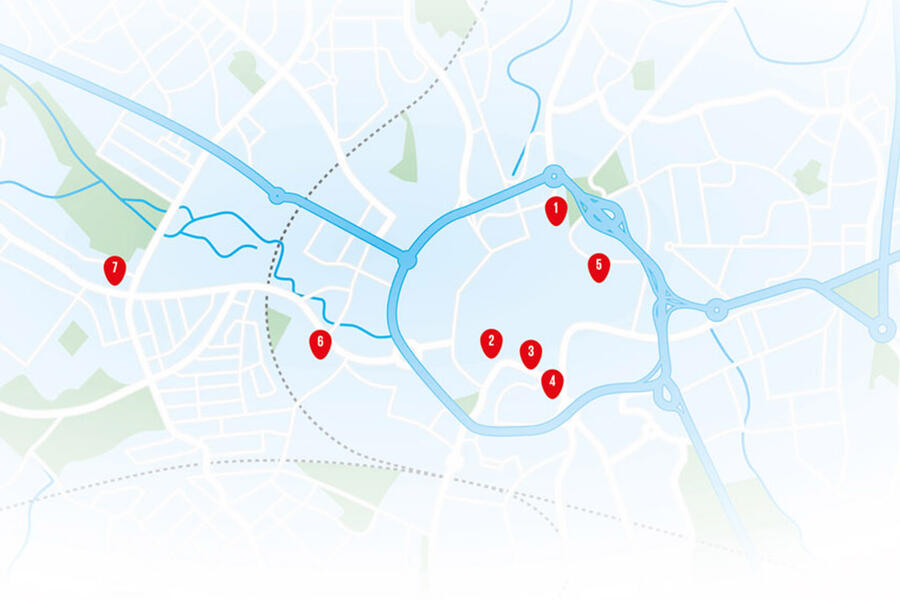 1 – Coventry Transport Museum – Millennium Place, Hales Street, Coventry, CV1 1JN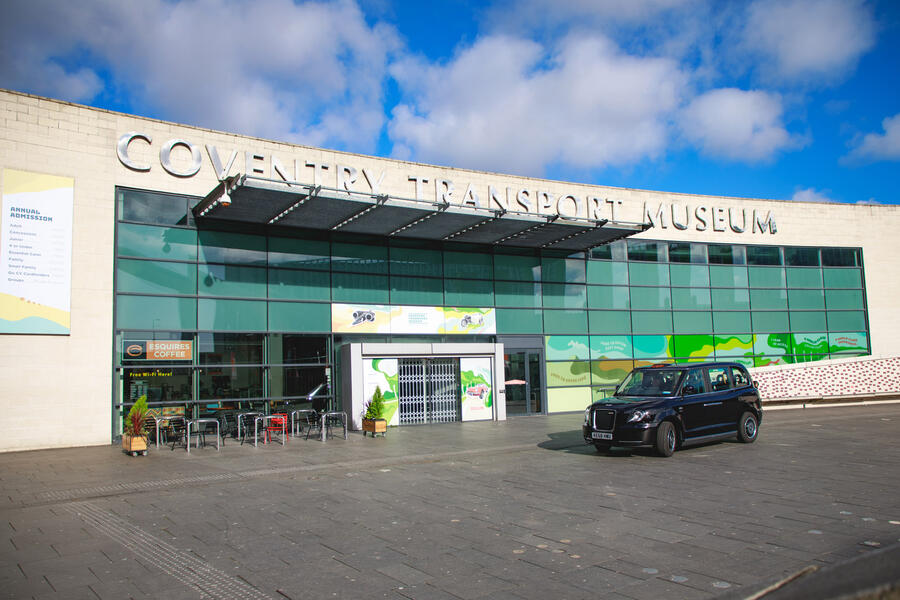 It can't be often that a taxi ventures onto the plaza in front of Coventry's transport museum. Still, I see no traffic wardens so I park up and within moments am joined by Damien, who's bursting with information and anecdotes about the area and where Coventry's car-making story begins.
"Close to this site was St Agnes Lane, where James Starley, formerly of the Coventry Machinists, Britain's first bicycle manufacturer, went into business with William Smith in 1871," he tells me. "At first, they made sewing machines but went on to produce bicycles. Later, in 1883 at West Orchard (now a shopping centre just around the corner), Rover was founded by John Starley, nephew of James. It, too, produced bicycles but in 1901, under new ownership, it began building cars in earnest. It was entrepreneurs like these who laid the foundations for Coventry's car-making future."
2 – Rover HQ and showroom – 1 Warwick Row, Coventry, CV1 1EX
We drive down Hales Street to Warwick Row. Here on the left is the Litten Tree bar and restaurant where, on Fridays and Saturdays, drinks cost from just 99 pence. Back in the 1930s and until the Second World War, a mug of tea would have been your lot because this was the Rover showroom. It fronted the enormous factory behind it.
3 – DeLorean HQ – New Union Street, Coventry, CV1 2PS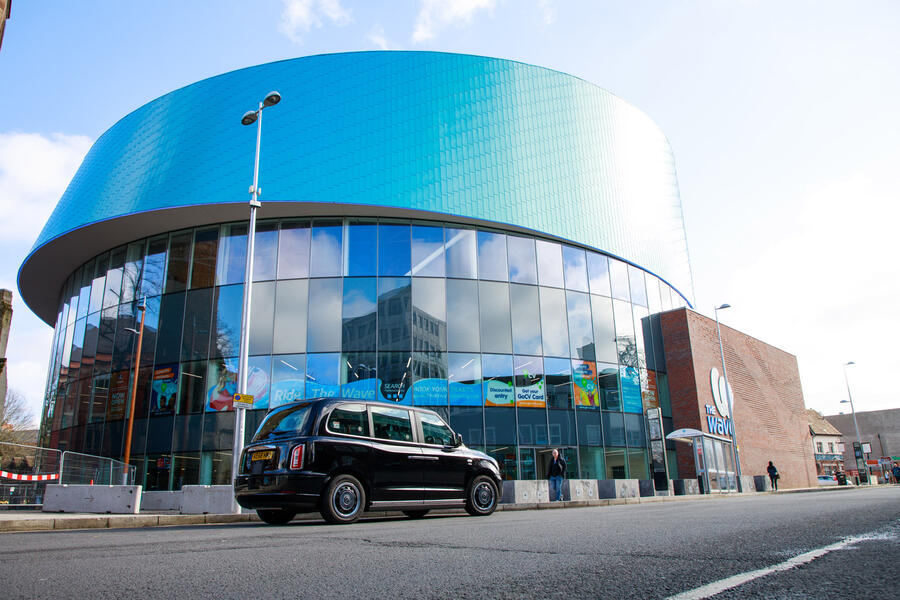 Moving on, we enter New Union Street, to be greeted, on the left, by the sight of the brand-new Wave indoor water park. On this site were once the offices of John DeLorean. He was charged with fraud and tax evasion but he wasn't Coventry's first motor mogul to be so disgraced. That 'honour' falls to Henry Lawson who, in 1896, founded the Daimler Motor Company in Coventry, having bought the rights to the name from Gottlieb Daimler. Lawson was eventually charged with conspiring to defraud and sentenced to hard labour.
4 – Coventry Climax factory – Cheylesmore car park, Coventry, CV1 2HJ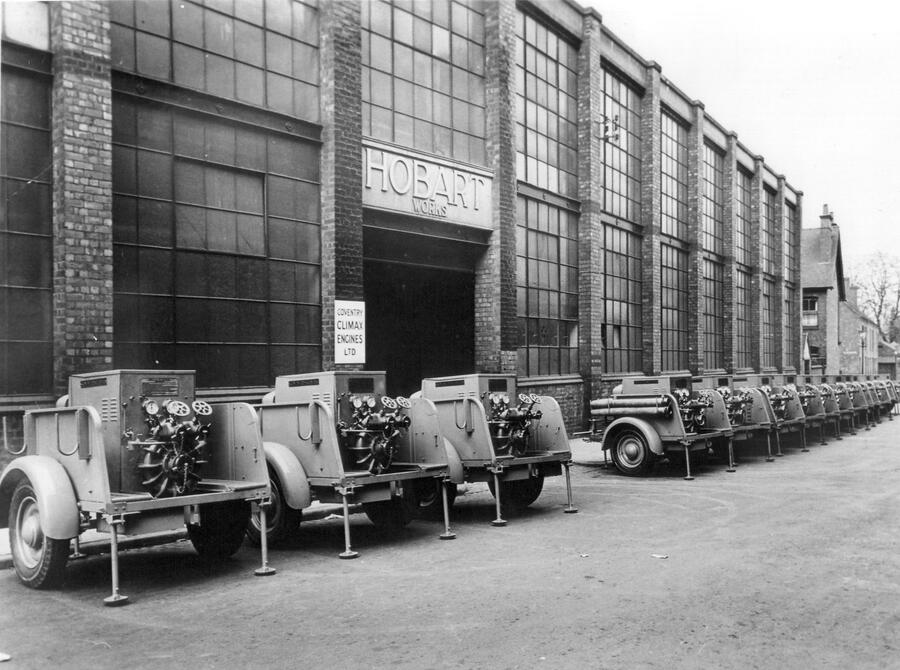 Also on New Union Street is the Cheylesmore car park, previously the site of engine maker Coventry Climax, founded in 1919. It moved to Friars Road, behind the car park, in the 1930s. Some 20 years later, it became famous for making the Feather Weight racing car engine.
5 – Triumph factory – Priory Building, Priory Street, Coventry, CV1 5FB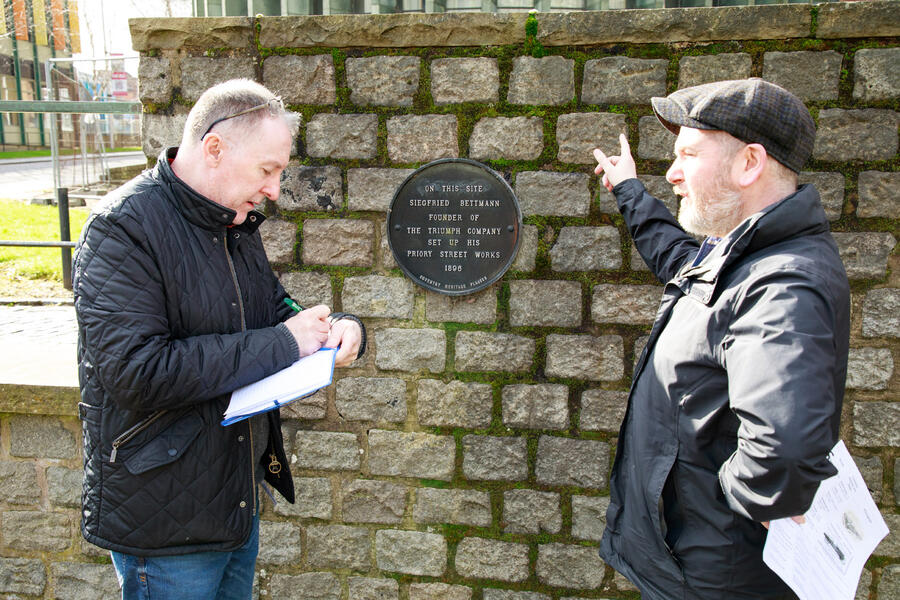 The ruins of Coventry cathedral stand as a powerful witness to the horrors of the Second World War. But for the presence of car manufacturers large and small in the region today, you could say the old brick wall opposite the cathedral, which is all that remains of the Triumph factory, stands as a witness to the death of the old British motor industry.
6 – Coventry test circuit – Butts Park Arena, Butts Road, Coventry, CV1 3GE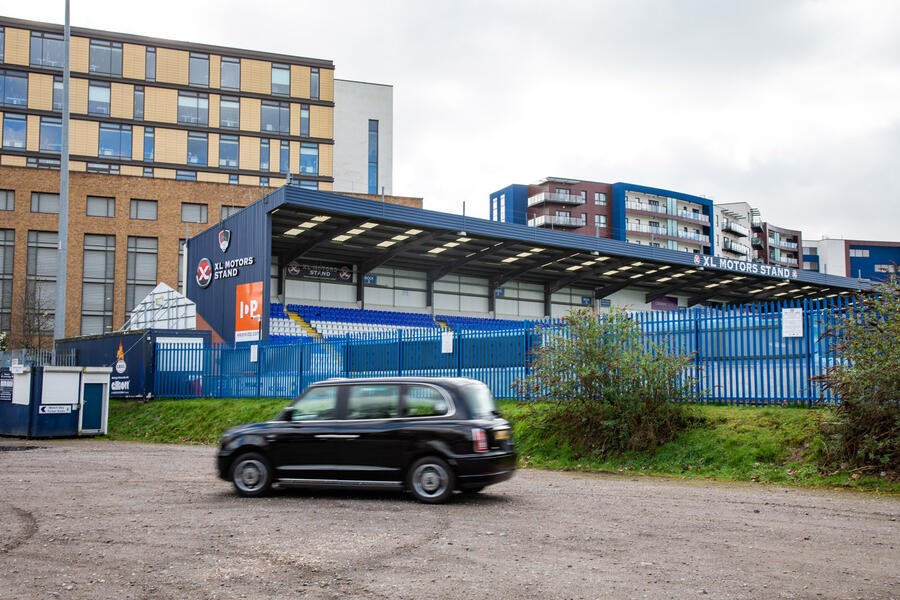 Today, it trembles with the boots of blokes chasing an egg-shaped ball but, way back, Butts Park was Coventry's cycle track and a test venue for the city's cycle, motorcycle and car manufacturers. Bert Yates, a motorcycle rider for Humber, won the first British amateur motorcycle race here.
7 – The Maudslay Motor Company – The Maudslay, 190 Allesley Old Road, Coventry, CV5 8GJ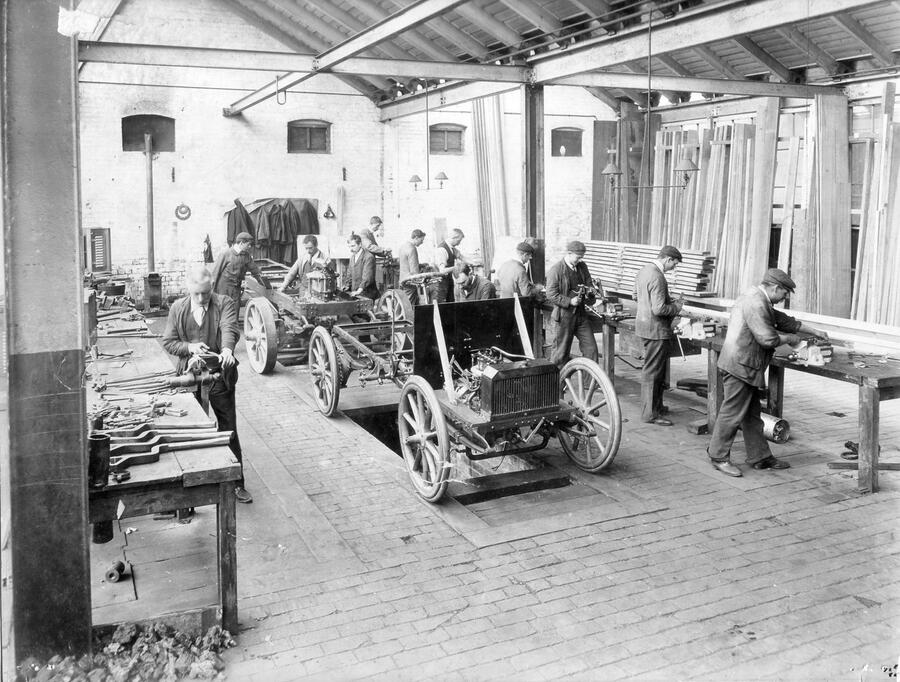 The Chapel Fields area of the city was home to that other branch of Coventry industry, watch making. However, in 1902, Cyril Maudslay founded his eponymous motor company here, making car engines. One of its early motors, a six-cylinder with an overhead camshaft launched in 1903, is thought to be the first of its type to be mass-produced. Reginald, his cousin and business partner, founded the Standard Motor Company in the same year.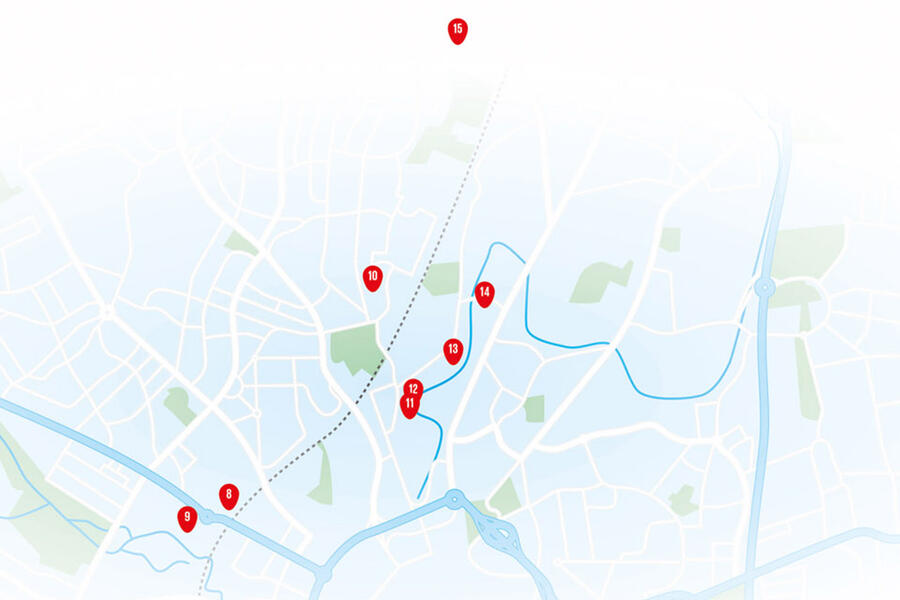 8 – Carbodies – BMW Sytner, 128 Holyhead Road, Coventry, CV5 8NA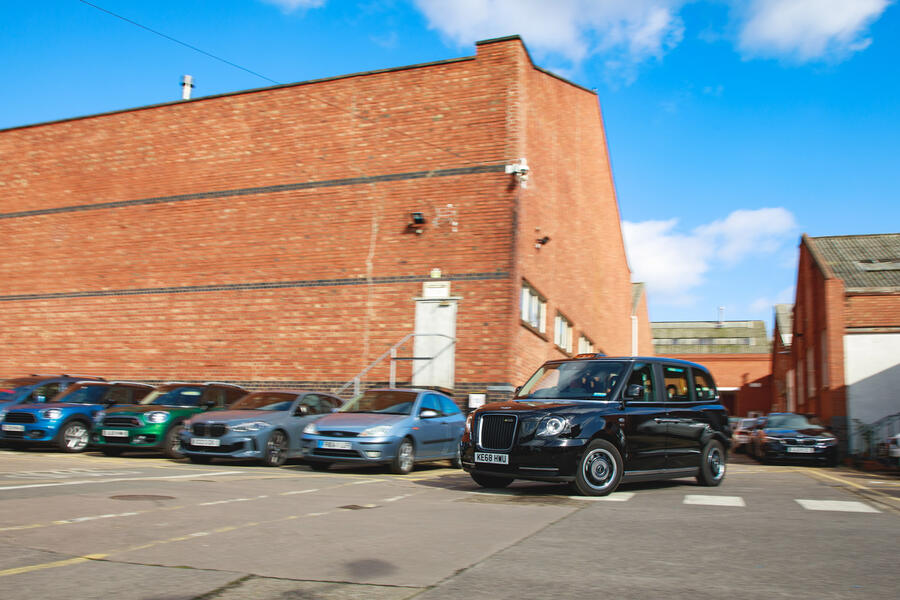 It's fitting that our tour now takes us to Carbodies, where our LEVC taxi's ancestors were produced. The company was founded in 1919 but, like so many Coventry car makers, endured multiple changes of ownership before finally throwing in the towel in 2012. Today, part of the site is occupied by BMW Sytner.
9 – Alvis factory – Alvis Retail Park, Holyhead Road, Coventry, CV5 8BW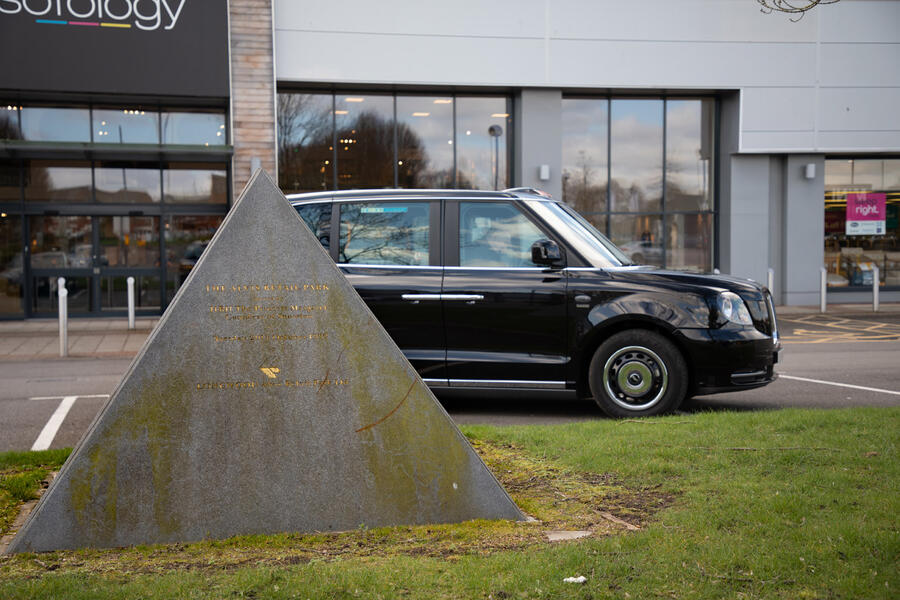 Across the road from Carbodies was premium car maker Alvis, also founded in 1919. Today, the site is a huge retail park marked by a plinth recording that it was opened in 1992 by Princess Margaret. She only got the best gigs. Alvis still trades in Kenilworth, about six miles from Coventry, where it makes superb continuation models.
10 – Daimler factory fire station – The Old Fire Station, Chetton Avenue, Daimler Green, Coventry, CV6 3LA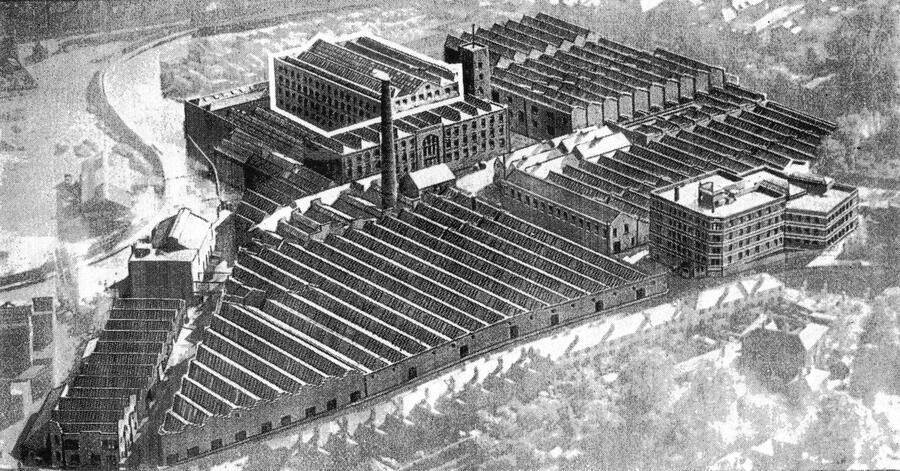 Like a distraught Buzz Lightyear sipping from a child's empty teacup in the role of Mrs Nesbit, the once grand Daimler fire station is now home to a children's nursery. Daimlers were built in this area until the 1990s but today the area is called Daimler Green and filled with smart new homes.
11 – Daimler offices – Harp Place, 2 Sandy Lane, Coventry, CV1 4DX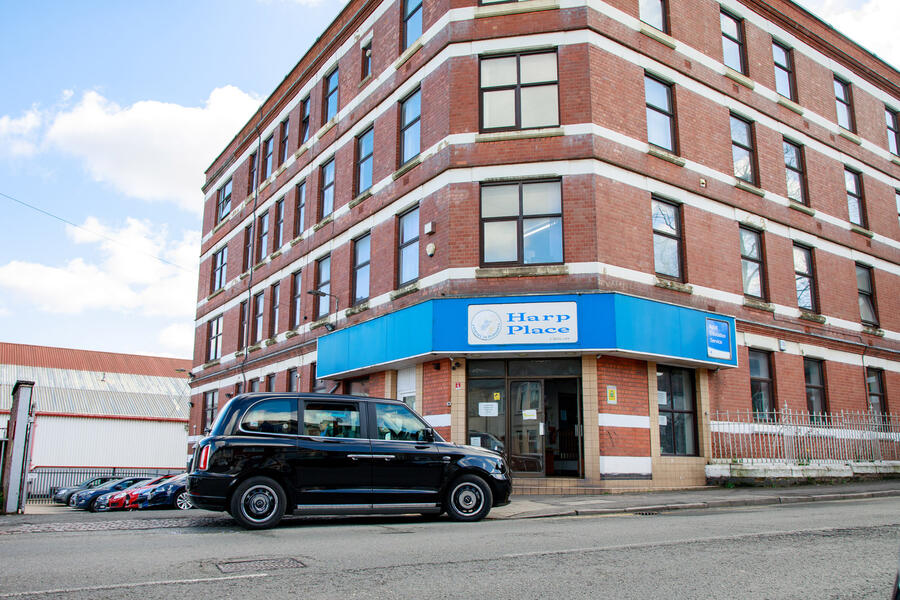 The extent of Daimler's once flourishing operation is clear when, after a longish drive across town, we find ourselves outside one of the company's office blocks. Built in 1901, it's still a handsome edifice and is now an adult education centre.
12 – Daimler engine house – Sandy Lane Business Park, 7 Sandy Lane, Coventry, CV1 4DQ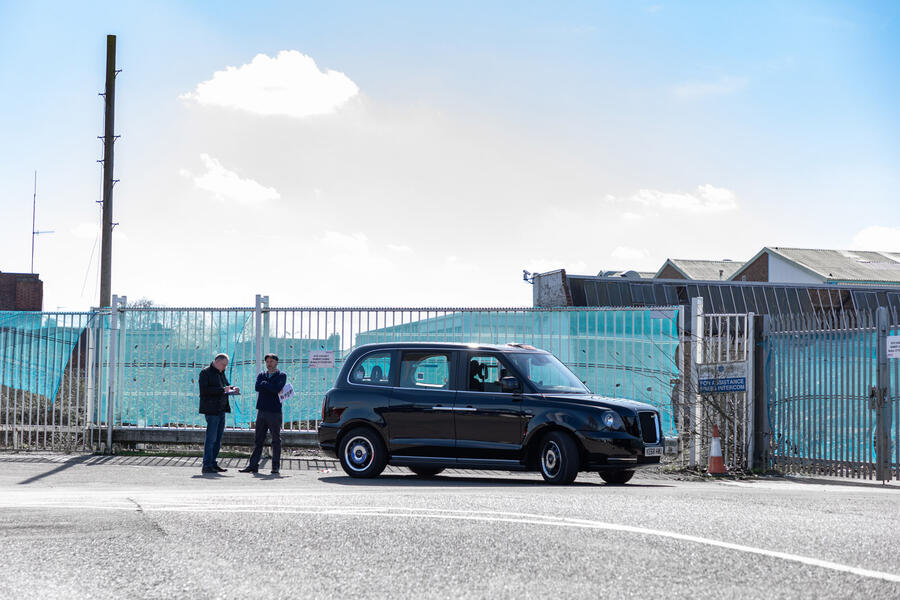 A few yards from the Daimler offices is one of the company's former engine sheds. We have to wait to exit the business park it stands in while the driver of an HGV, who has backed into a van, makes his excuses…
13 – Riley factory – Aldbourne Road, Coventry, CV1 4EQ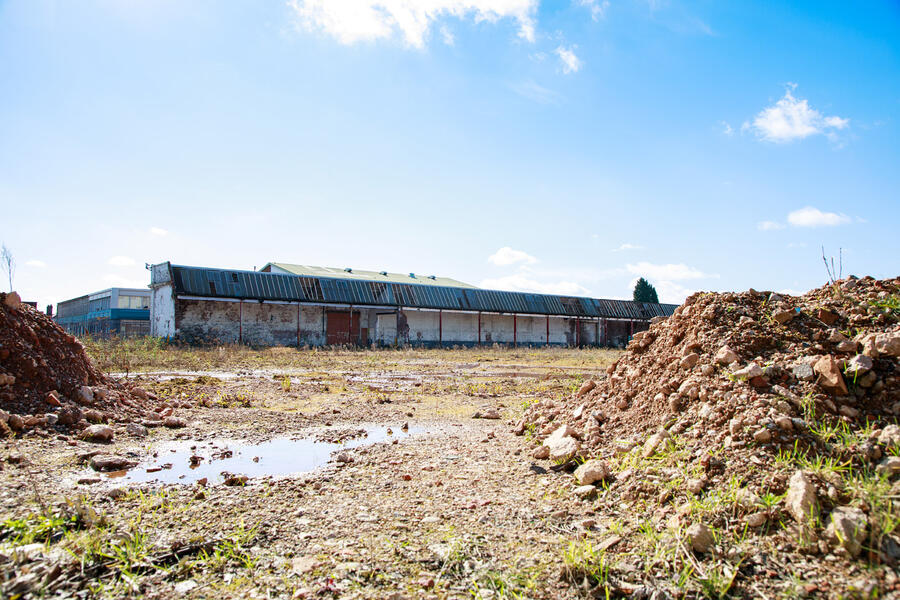 Evidence of how Coventry's car factories operated cheek to jowl is here in the form of the Riley plant located a stone's throw from Daimler. It's slap in the middle of a dense housing area today. Some of the old buildings, which can still be glimpsed from the surrounding streets, are occupied by a variety of businesses, including a metal fabricator.
14 – Standard Motor Company factory – Cash's Lane, Coventry, CV6 5AQ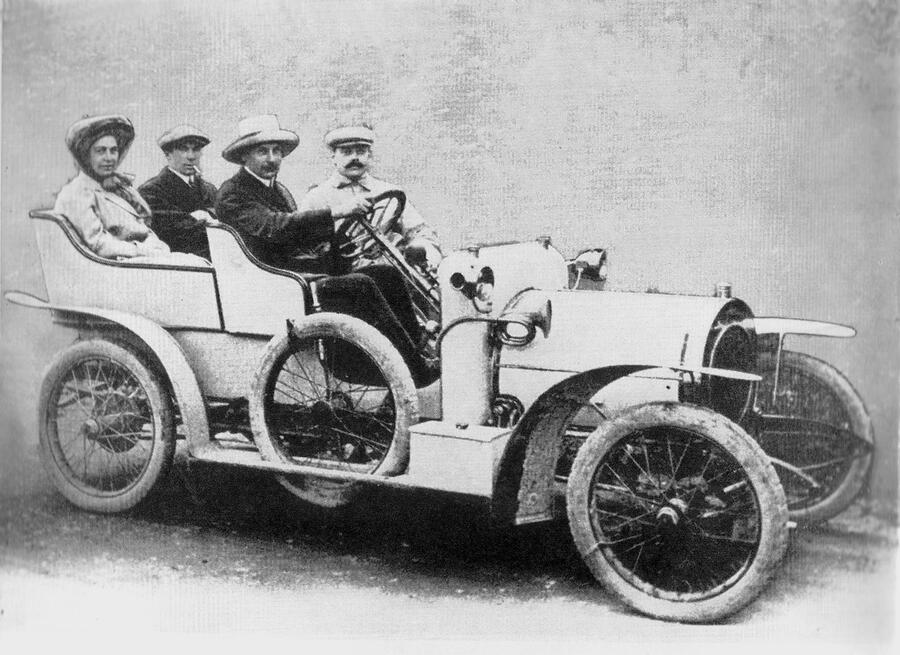 A short drive over the canal via Cash's Lane bridge takes us to the former site of the Standard Motor Company, now dominated by a Kwik Fit branch. The company was founded in 1903 and by the following year was producing one new car every three weeks. The Cash's Lane site was acquired by Standard in 1907.
15 – Jaguar – Swallowgate Business Park, Holbrook Lane, Coventry, CV6 4BL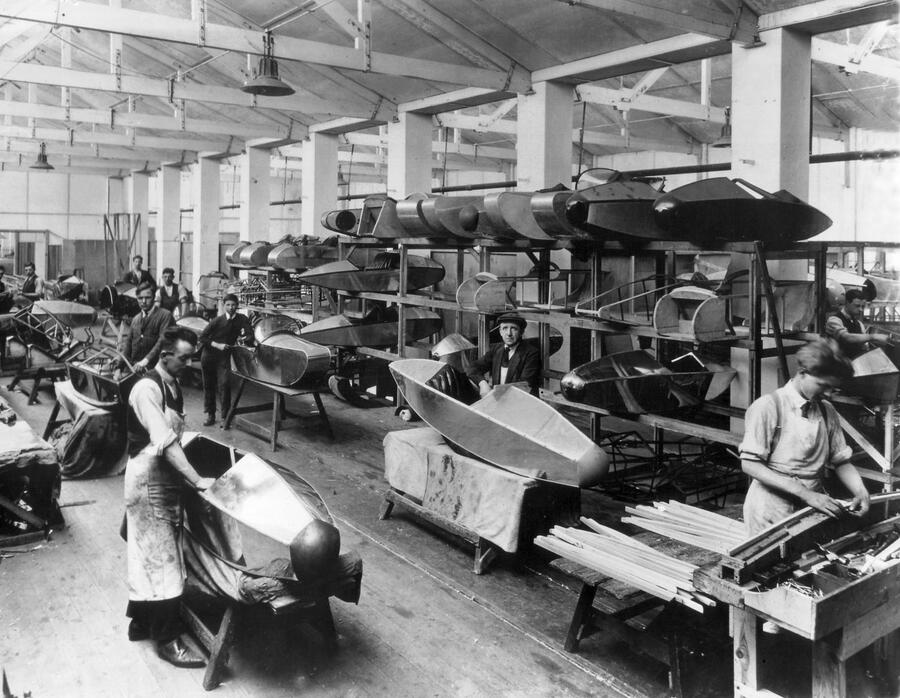 This was the site of Jaguar's first Coventry factory after it relocated from Blackpool in 1927. Next door was Coventry Motor Panels, where the body for Donald Campbell's Bluebird CN7 land speed record car was built. Today, that company is called Cad Cam Automotive. It can trace its origins back to 1899 and Coventry engine makers White and Poppe.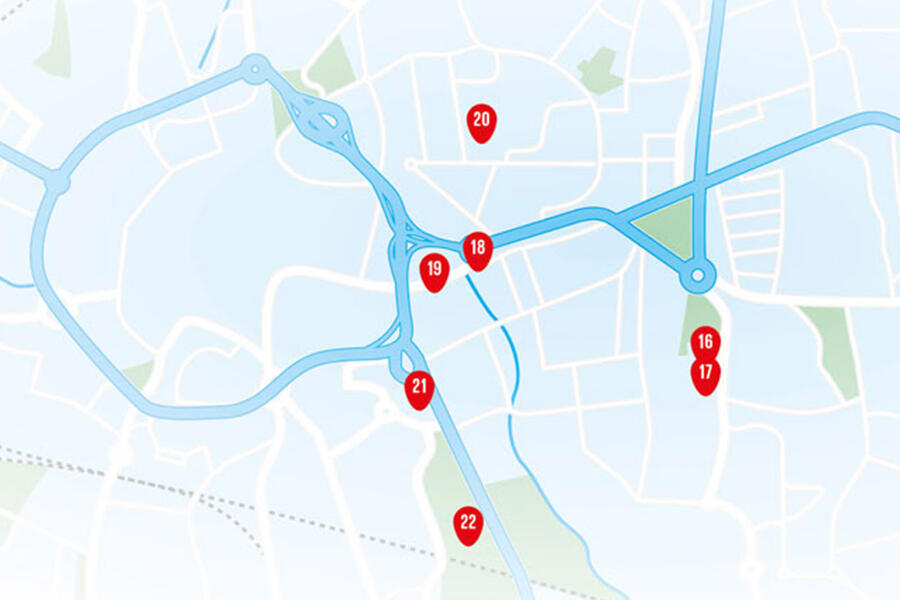 16 – Humber factory – Humber Road, Coventry, CV3 1BA
The Humber plant must have been huge since it appears to have encompassed one whole corner of Coventry. Today, a short length of perimeter railing on the corner of Humber Road and Anglian Way is about all that remains. Humber was founded in 1897 but became part of the Rootes Group in the 1930s. One of its most famous cars was the Humber Super Snipe Montgomery used after the D-Day landings. See it at the transport museum.
17 – Humber Hotel – Humber Road, Coventry, CV3 1BA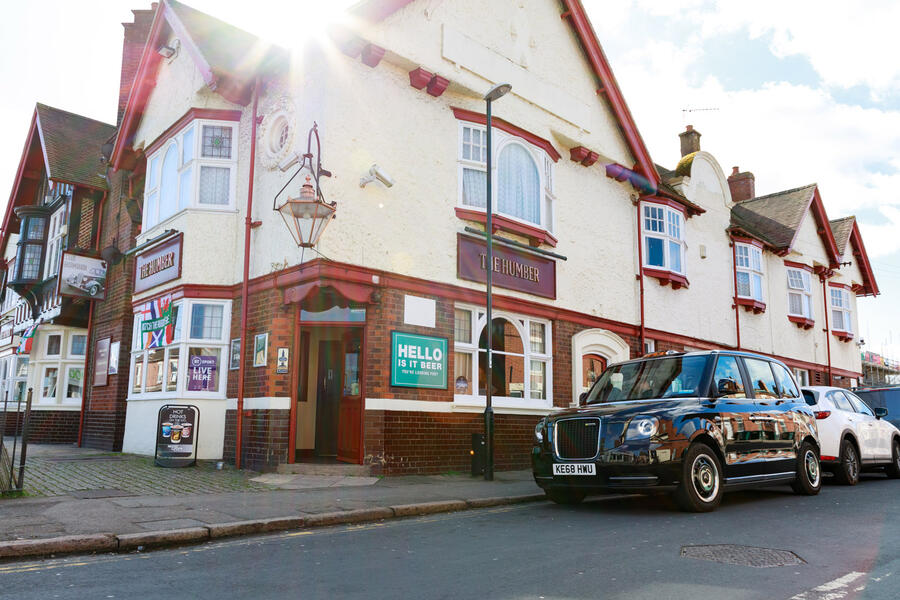 Legend has it that 100 pints would be pre-poured and awaiting the first Humber workers quick enough to grab one. Eddie Sheridan, the landlord, says he recently rejected an American customer's offer of £40,000 for the pub's original bar.
18 – Calcott Bros factory – 165 Far Gosford Street, Coventry, CV1 5DH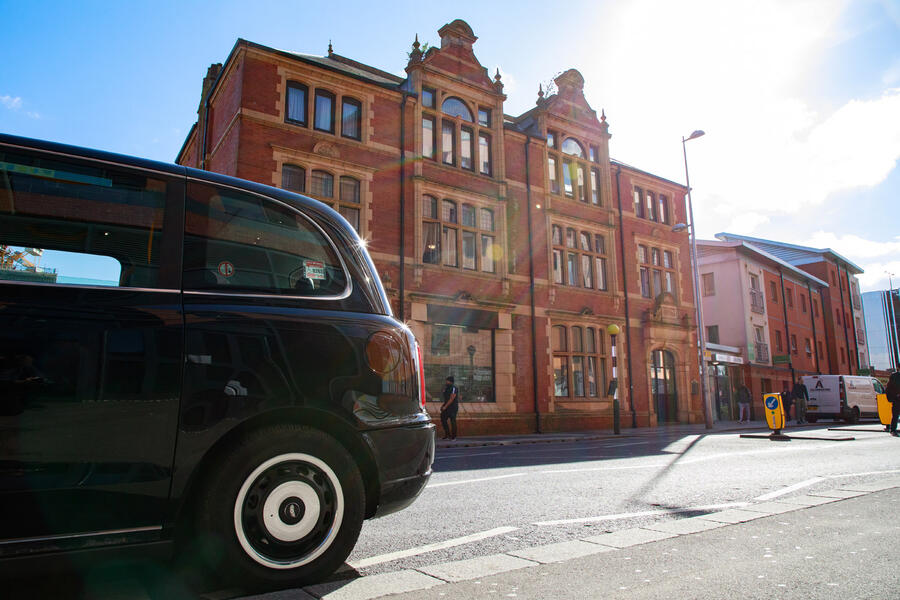 Despite the Luftwaffe's best efforts, many fine buildings remain in Coventry, including this, the Calcott Brothers car factory. Today, it looks like a particularly posh wine merchants but it was where the brothers made cycles from the 1880s and cars from 1913. It was bought by Singer Motors in 1926.
19 – Morris engine plant – William Morris Building, Coventry University, Gosford Street, CV1 5DL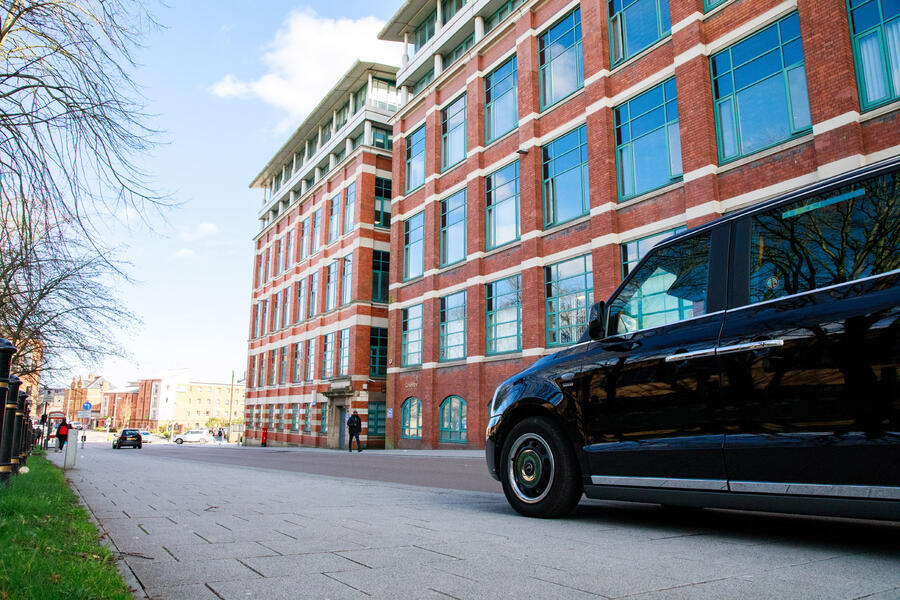 Another fine building is this, the former Morris engine plant. During the First World War, Hotchkiss made machine guns here but in 1921 Morris acquired the building for engine manufacture. BSA cars were built here, too.
20 – Singer HQ – Singer Hall of Residence, 619 Canterbury Street, Coventry, CV1 5NR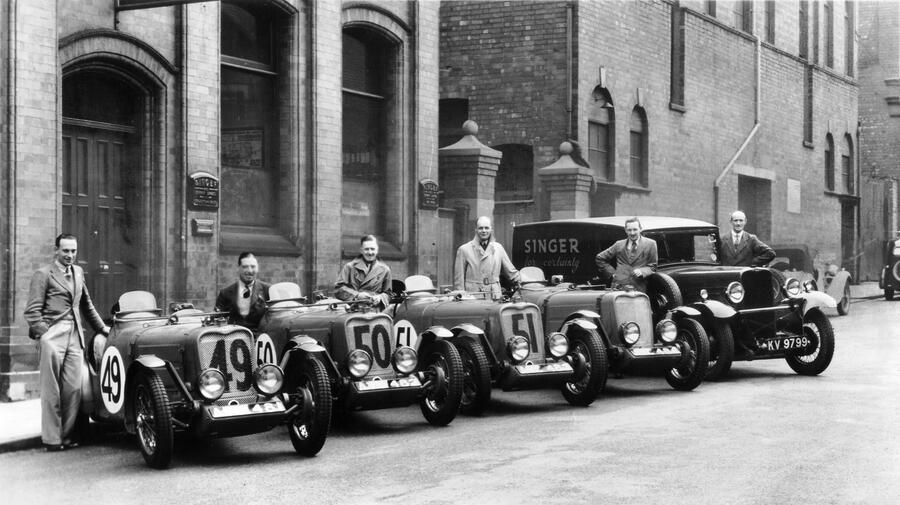 The gleaming white head office of Singer Motors stands proud among rows of terraced houses. Singer, founded in 1874, was another car maker that started out as a cycle manufacturer only to be bought out by the city's mighty Rootes Group.
21 – Armstrong Siddeley Motors factory – London Road, Coventry, CV1 2JT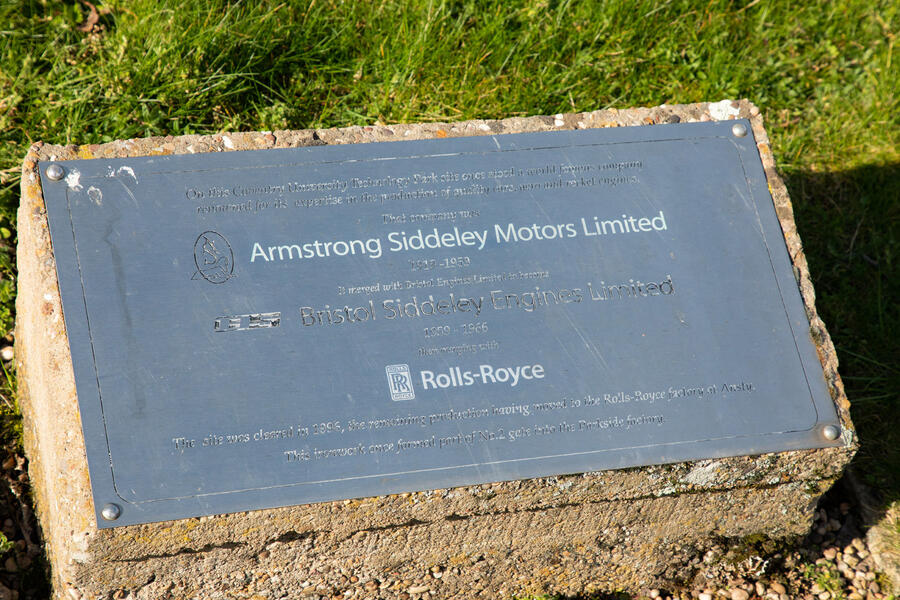 Another factory that was pretty much plumb in the centre of the city. The area it occupied is called Parkside and today, but for a small plaque recording Armstrong Siddeley's presence here from 1919 to 1959 and a section of factory gate, you'd never know.
22 – London Road cemetery – London Road, Coventry, CV1 2JT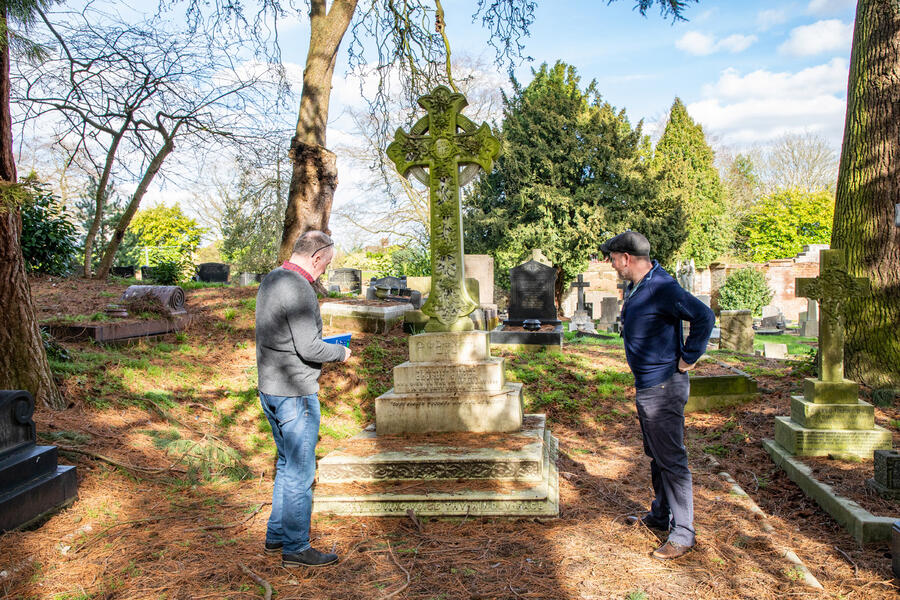 All things must come to an end, and for automotive heroes such as George Singer (1846-1909), a former Coventry Machinist and founder of the company that would eventually become Singer Motors, they did right here. Unfortunately, the cemetery took several direct hits from German bombers targeting the nearby Armstrong Siddeley factory. A memorial marks the mass grave of 808 civilians killed in the Coventry blitz on 12 October 1940.
Taxi for Mr Evans: our LEVC TX black cab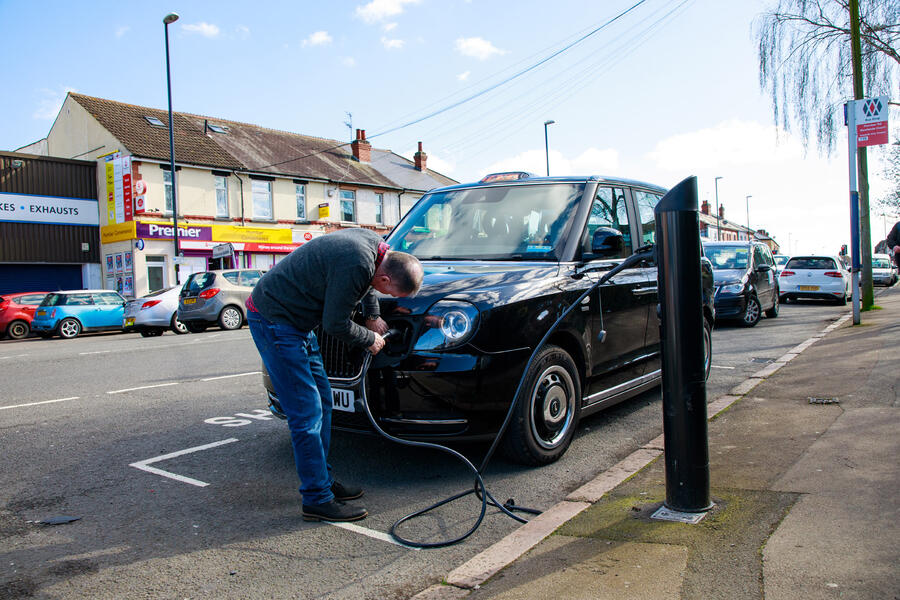 If you dread three-point turns, get yourself an LEVC TX. It has a turning circle of just 8.5m and you soon find yourself spinning back the way you came just for the hell of it. And guess what: nobody toots their horn.
But the TX is a black cab so it should be able to turn on a sixpence. It's just a relief to find that despite all its advanced tech – aluminium-intensive body, electric motor supported by a Volvo-sourced 1.5-litre range-extender petrol engine, comprehensive touchscreen controls – it does. It also carries six, oversized, 21st-century tourists, smoothly conveying them along our battered inner-city roads to leave them with a misplaced respect for the UK's infrastructure.
It pulls strongly from a standstill, cruises comfortably at the legal maximum and, at least in the case of our Vista Comfort Plus model, comes loaded with kit, including a panoramic sunroof. Taxi? Family car with a difference, more like.
READ MORE
Inside Alvis: reviving a long-lost British car maker 
Virtual Tour: Treasures of the Coventry Transport Museum 
New Coventry-based firm to be largest EV battery maker in UK