Buy them before we do: second-hand picks for 27 March
March 27, 2020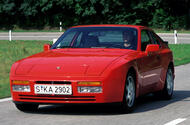 The 944 downed the mighty Audi Quattro in 1986 and the practical Porsche still shines today. Just look out for a whining transaxle
The 944 was a car into which you could get most medium-sized domestic appliances – the Porsche Club GB's experts know a practical sports car when they see one. They know a good one, too, praising the 944 of 1982-92 for its agile handling, strong performance, aggressive looks and easy cruising ability.
The testers on Motor, Autocar's then sister publication, agreed. In 1986, they set a 944 Turbo against an Audi Quattro, praising the Porsche's less laggy engine, beautifully weighted steering, impeccable balance and immense grip.
The 944 evolved from the smaller, less powerful 924 and passed through various iterations culminating with the S2-based SE of 1991. The pick of the lot is the standard S2 launched in 1990, powered by a 3.0-litre engine with 208bhp. We found a 1992-reg with 83,000 miles for £12,995. Finished in white and with blue leather, it has stacks of history, possibly as a result of having had eight previous keepers. The advertisement carries pictures of the car's stamped service book pages but you'll need to examine them carefully to establish where the gaps are.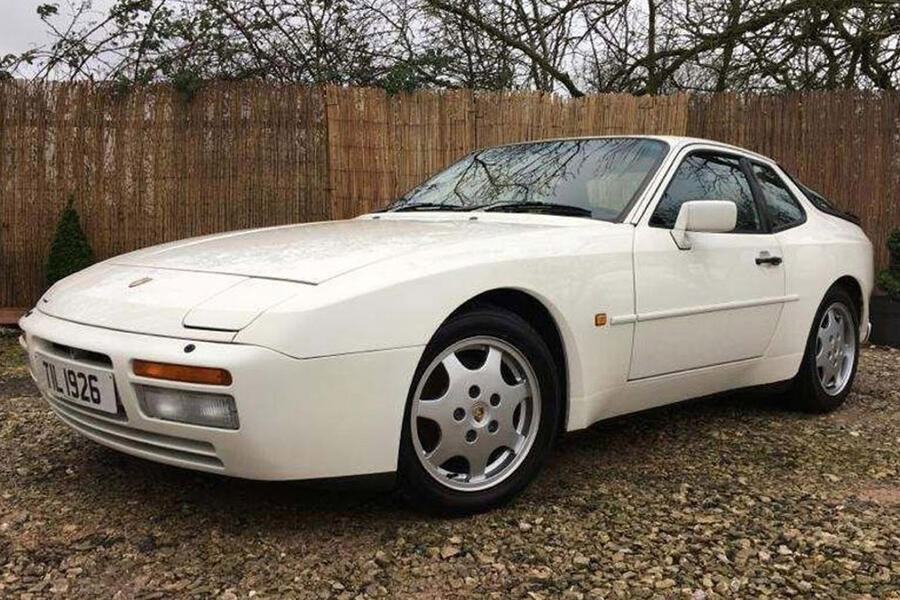 We have an Autocar reader to thank for pointing out that on 16-valve engines it's vital that the timing chain tensioner pads are changed and the chain itself checked. If it fails, it will take the cam sprockets with it.
On a test drive, listen for a whining transaxle. Unless the clutch has been replaced, it's probably due one. Our find looks solid but scrutinise the body for rust on sills, wheel arches, suspension mounts and jacking points. Inside, be sure the headlining is secure and the dash isn't cracked.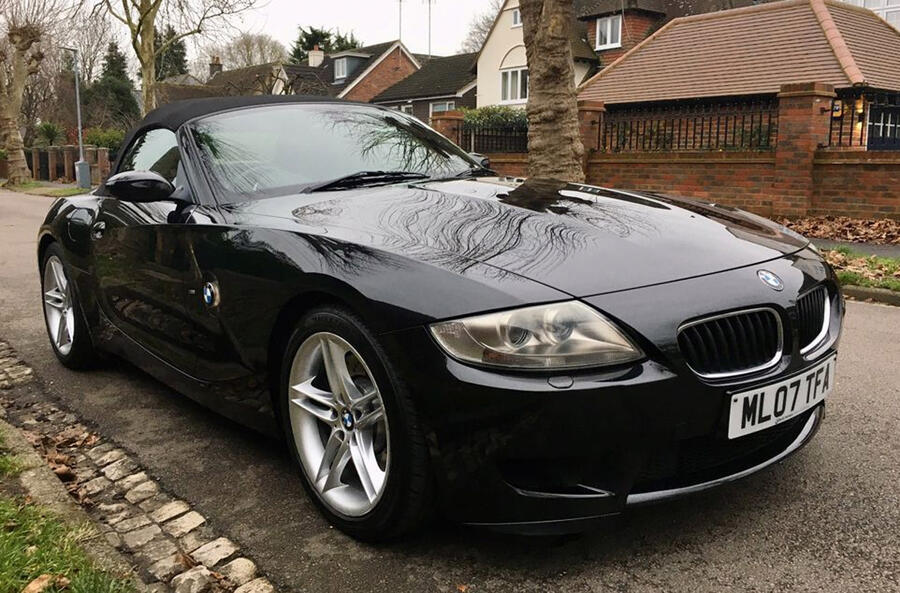 BMW Z4 M Roadster, £12,500: The Z4 M Roadster is softer than the coupé and better for it. Both have feelsome hydraulic steering, a speed-sensing diff and a 338bhp 3.2-litre six-pot engine. This private 2007 example has just 60,000 miles on the clock and a full service history.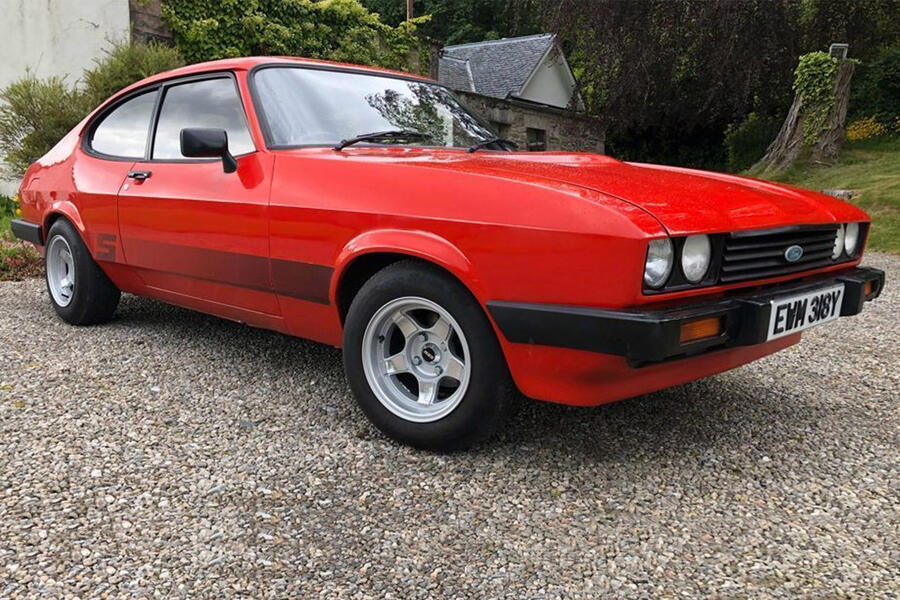 Ford Capri 2.0 S, £8400: Are Capris getting better looking with age? This 87,000-mile Mk3 S of 1982, five years before the axe fell, looks an eyeful in bright red with original 'strobe'-effect Recaros. Recent work includes a new clutch, brakes and – no surprise – welding.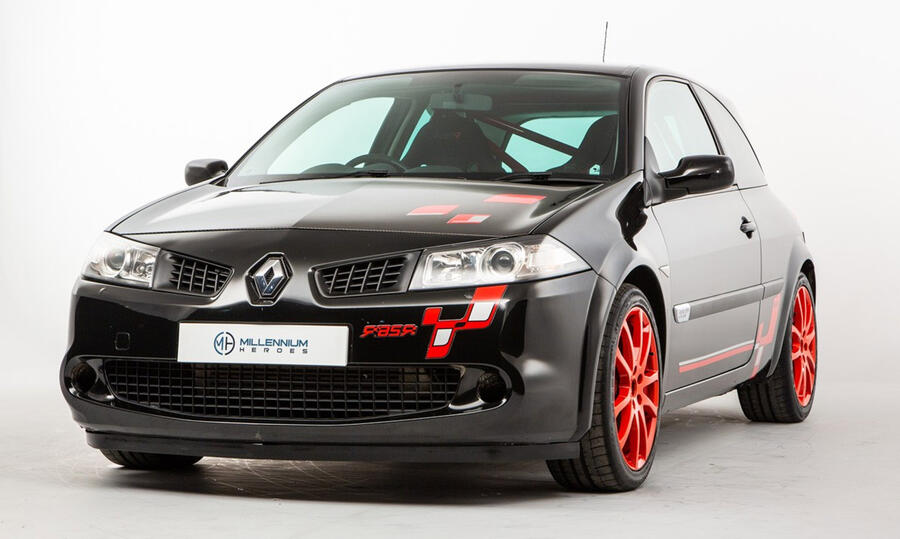 Renault Sport Megane R26R, £19,995: Lightness was key to the R26R. It shared its 227bhp 2.0-litre turbo engine with the R26, but this car set a Nürburgring lap record thanks to its 123kg weight advantage. Only 230 made it here. Our example is number 105, a 2009-reg with 24,000 miles.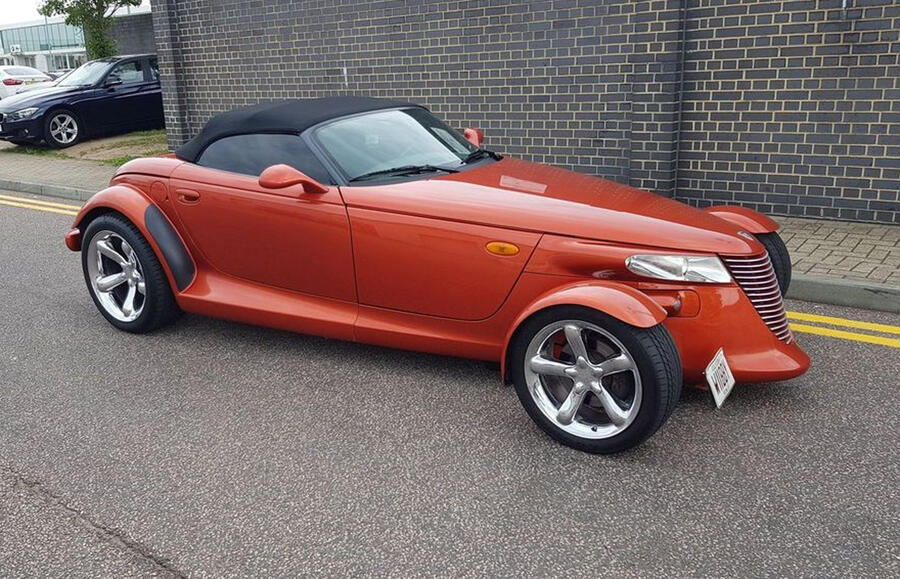 Plymouth Prowler, £24,997: We recently called the Prowler one of the greatest car flops of all time. It was underpowered and hobbled by a four-speed auto 'box but, if you can get over that, there's much to enjoy in its 50:50 weight distribution. This is a 2011-reg import with 45,000 miles.
Auction watch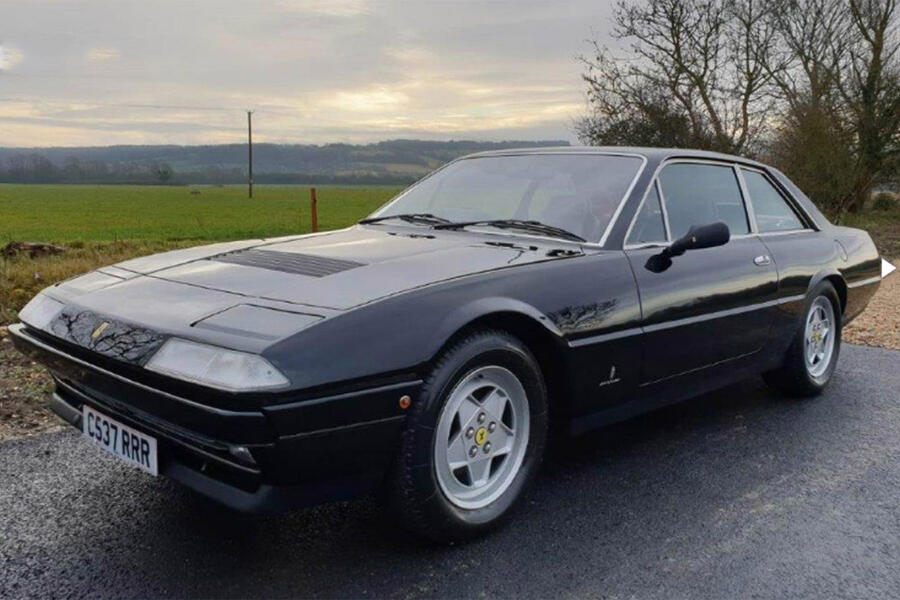 Ferrari 412: For years, the V12-powered 400, 400i and 412 were the go-to cars for people after a 'bargain' Fezza and a cure for hypersomnia. Today, the few that remain fetch stronger money (from around £50,000). Even so, one fortunate punter managed to hook a 1986-reg 412 with 73,000 miles for about half that sum. The hammer fell at £27,560. It came from a private collection and, according to the sale catalogue, was originally ordered by Peter de Savary, an English entrepreneur, who subsequently lost it in a game of golf. Not in a bunker, we presume…
Future classic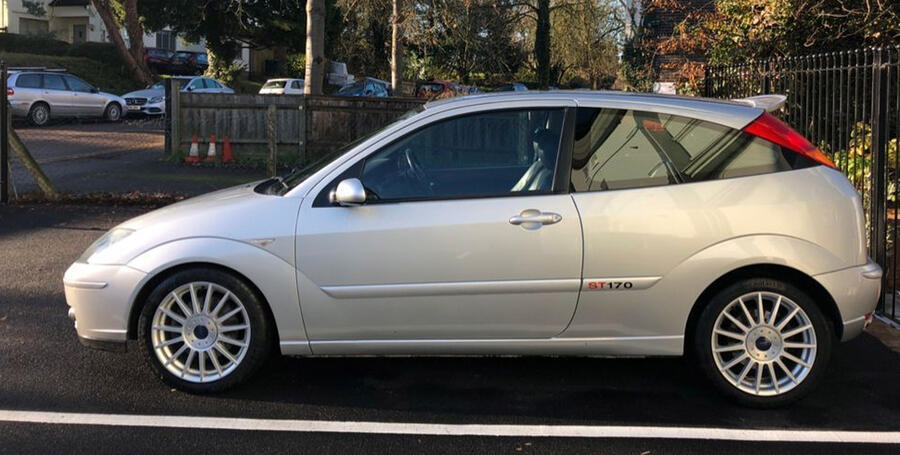 Ford Focus ST170, £3500: You could argue that at its advanced age the future has already arrived for the Mk1 Focus ST170, but still prices remain stubbornly low. You can get into a runner from as little as £750 but there are signs its fortunes may be turning. For example, we spotted an immaculate 2002-reg with 45,000 miles and a good service history for £3500. Strong money when you can get into a 2007-reg Mk2 ST with 60,000 miles for the same price, but the ST170 is much rarer and blessed with a really sweet chassis.
Clash of the classifieds
Brief: Find me a cool JDM car for £10,000.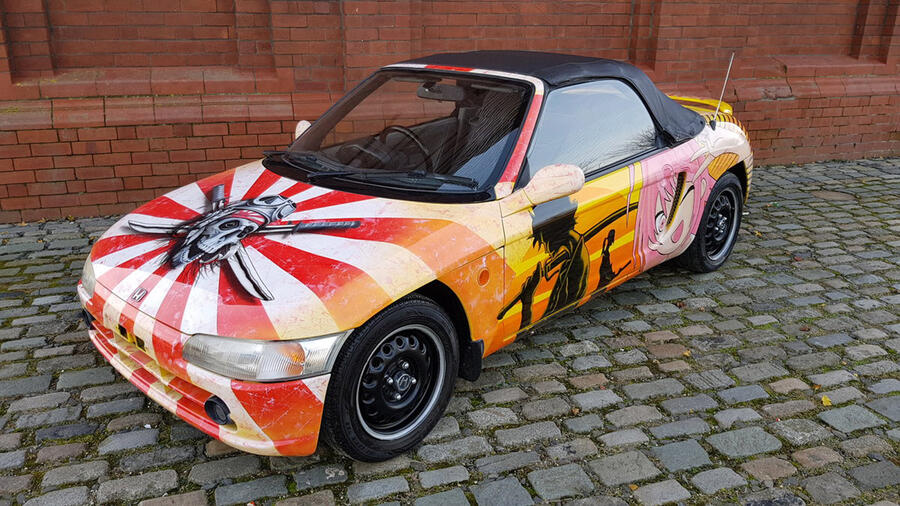 Honda Beat, £6999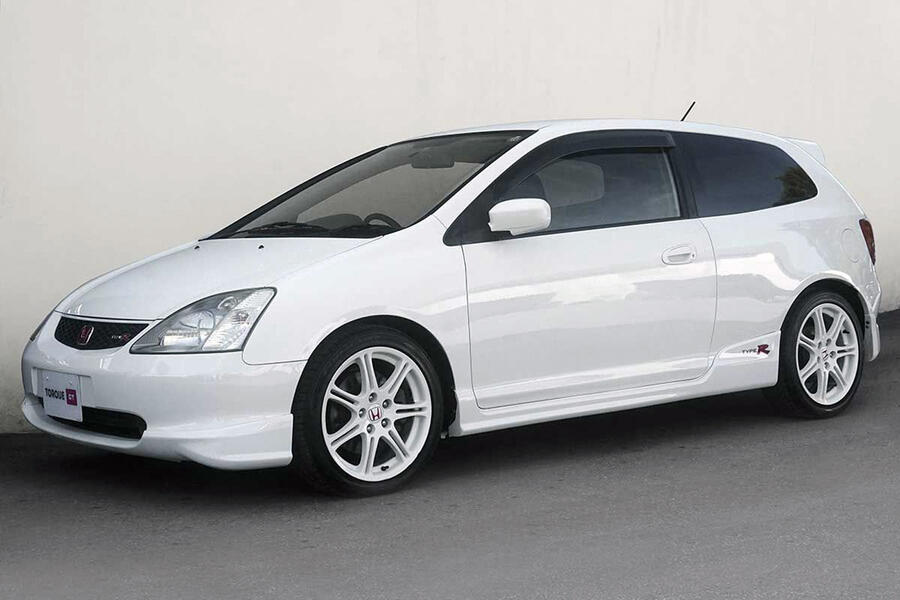 Honda Civic Type R EP3, £9490
Mark Pearson: Small is beautiful, as Michael Schumacher noted many years ago. Wait, what? No, it was EF Schumacher, in fact, but whatever, he was right. Cars are too big, too heavy and too complicated now. What you need is a low, light, analogue, mid-engined two-seat roadster like this delightful 1992 JDM Beat. No car was ever more nimble. It's like a McLaren F1 but without the vulgarity. What you got, Max?
Max Adams: I have also gone for a Honda, but mine's a 2003 Japanese-spec Civic Type R. An EP3, no less. It may look like the regular hot hatch, but this Championship White example gets a raft of go-faster extras that UK-spec cars missed out on: a limited-slip differential, close-ratio gearbox, better brakes, stiffer anti-roll bars and, oh yeah, more power.
MP: The race is not to the swift nor the battle to the bold. My little thing is a gorgeous companion on a summer's day. A lovely naturally aspirated engine and swift responses. Manga/ anime features, too, so plenty to look at. I like yours but isn't it a bit… crashy?
MA: Only if you overcook things in the corners. Mine has the fully independent rear suspension, remember, so it'll ride better than the FN2 that came after it.
MP: Hmmm, I value my fillings so I'll take the Beat. Oh, wait, it's up to John, isn't it? John?
Verdict: Manga/anime? Just give me the Type R.
READ MORE
Porsche sales soar in record 2019, decision on hybrid 718 this year 
How a Porsche Boxster took on Storm Brendan and the NC500 
Modern-day 914 on the way, hints Porsche