Britain's Best Driver's Car: Our favourites of the last three decades
December 1, 2019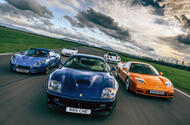 From left to right: Lotus Elise, Mazda MX-5, Ferrari 550 Maranello, Porsche 911 and Honda NSX
30 years of our popular contest have produced an array of different winners from the modest to the majestic. We revisit our five favourites
It seems strange to see them all again in a pit lane. Wisps of distant yet undimmed memories came floating over the mountains of Snowdonia to coalesce once more into metal, rubber, oil, fuel and water before us at the Anglesey Circuit.
Can it really be 30 years since our first contest to find what we call officially 'Britain's Best Driver's Car' but which has always been known colloquially simply as 'Handling Day'? It seems it has. We still call it Handling Day, too, even though the requirement to drive all cars extensively on road and track, plus photographic and video commitments, means it would now be more accurately described as 'Handling Week'.
To many, indeed to most gathered at Anglesey that day, this was largely a quaint collection of elderly relics you'd be more likely to find at a local noggin'n'natter classic car meeting than between the pages of a cutting-edge magazine like Autocar. But for one of us they were something else, frozen in time as the entirely modern, state-of-the-art machines they were when we first made our acquaintance all those years ago.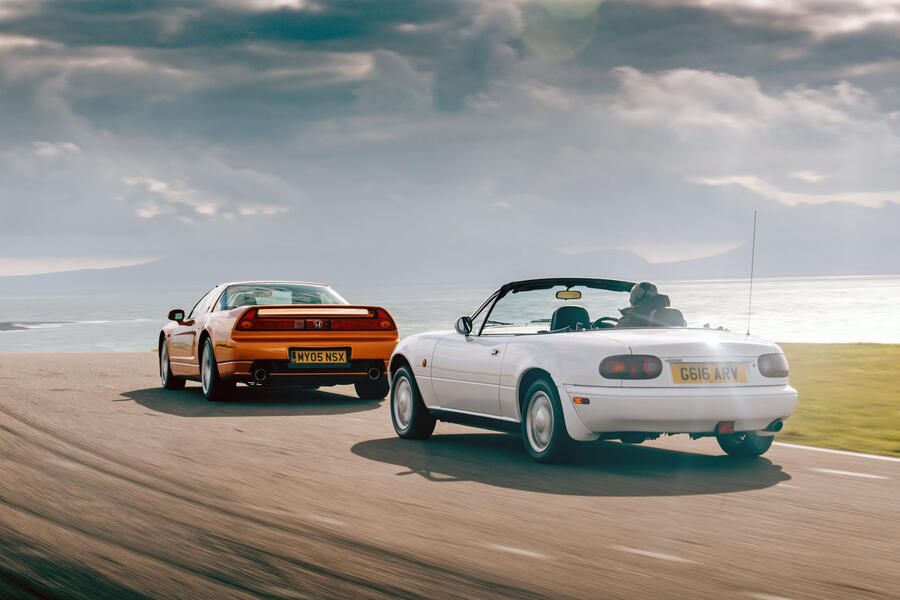 Which was me. Loathe the word 'veteran' though I do (at least when used as an adjective to modify the phrase 'road tester Andrew Frankel'), it is impossible to ignore the fact that at least one of these cars is older than at least one of the testers driving it today. Nor would I choose to forget I've been at nearly every Handling Day. I say 'nearly' because I remember the first all too clearly, or, more specifically, remember being told by my then editor I was not invited. Not that it still smarts three decades later, you understand.
Still, it means I get to write this and, with road test ed Matt Saunders, got to choose what turned up. How do you select five cars from 30 years? Quite easily, as it turns out: if it had won at least twice, in any generation, it had a prima facie case for being there. And all the cars here – the Mazda MX-5, Lotus Elise, Honda NSX, Ferrari 550 Maranello and Porsche 911 – qualify on that score.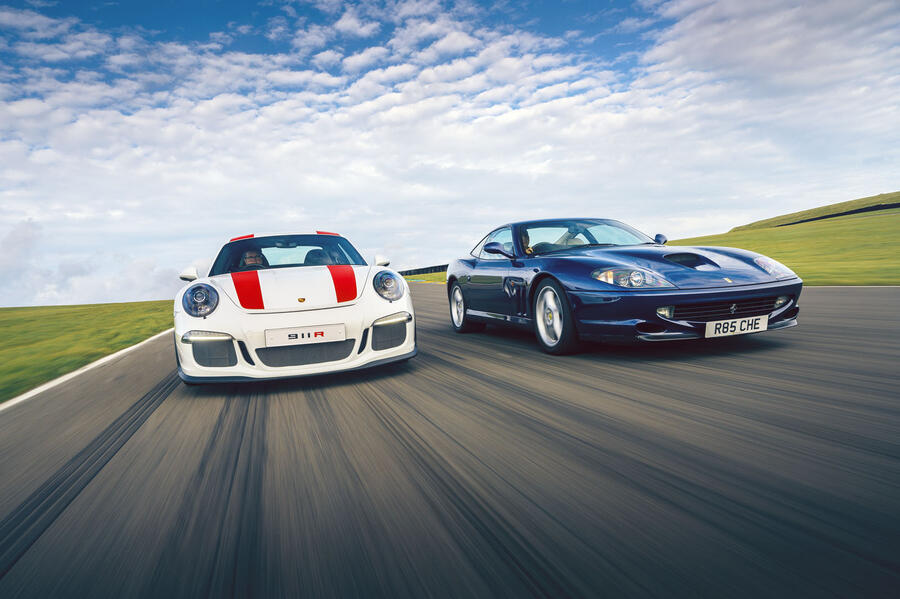 But so too does the Porsche Cayman, and you could argue it should be there, but with only five slots, it would mean dropping the 911 – which would be preposterous – or one marque losing its space altogether so Porsche could have two.
You could also say the Ferrari 458 has had a rough roll of the dice because, if Ferrari had chosen to retain the name for the heavily facelifted and mechanically transformed 488 GTB, it too would have qualified, at least on paper. But that would mean dropping the 550, which is that rarest of rare things: a car that successfully defended its title. In the entire history of Handling Day, the only other cars to have done the double are the NSX and 911. None has won three years running.
I should say now that we were fully configured to have a sixth car present. The one unbreakable rule of Handling Day is that the only car that ever gets asked back is the previous year's winner. And in what I thought was the probably quite likely event that the McLaren 600LT would emerge on top this year as it had last year, we were ready to include it in the reckoning. You can read elsewhere in this magazine why it is not.
What first? Well, it has to be the Mazda, doesn't it? It wasn't our first winner, which was the Porsche 944 S2, but it was in existence 30 years ago, just not on sale in the UK at the time of that first test. In fact, we road tested it in the spring of 1990 – an event I recall because, well, I wrote the test, after which, and to no one's great surprise, it went on to win Handling Day that year.
Sit in it and before you even spark up the enthusiastic little motor, one word comes to mind, and it is 'timeless'. We thought this car pretty staggering then, but to see how well it has withstood the ageing process these past 30 years, well, it's astonishing. And hats off to Mazda for merely adding spice to the formula over the years. Drive the brand-new one and this one back to back and you simply won't believe it went into production before Daniel Radcliffe was born.
But there is so little to age it. The styling is fuss-free, the interior equally dedicated to functionality. And a normally aspirated, front-engined, manual, rear-drive two-seater open configuration is almost the definition of the traditional sports car, whose history dates back a century and more. In which context, those 30 years seem like nothing at all.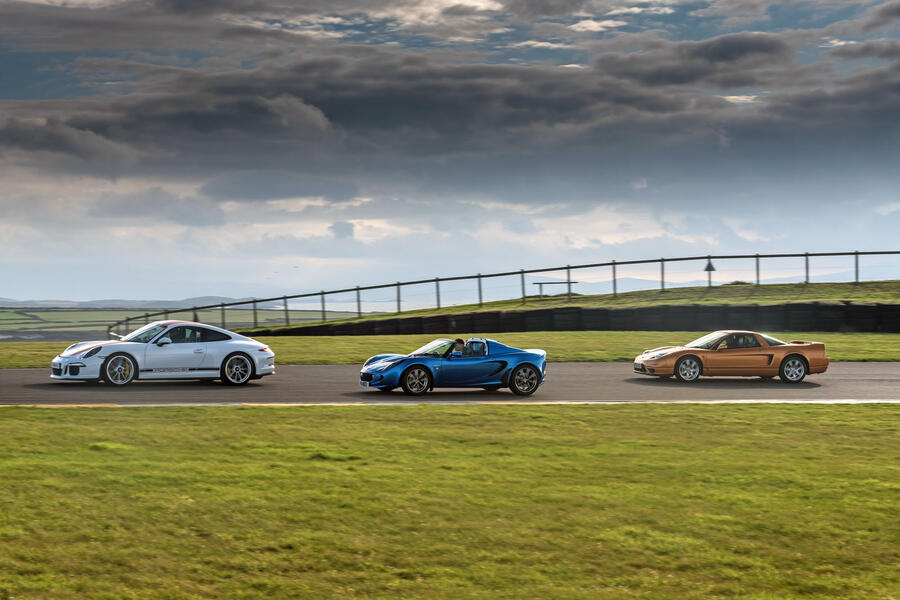 Mazda missed nothing here. You can tell just from the driving position, the perfectly matched control weighs, the large and perfectly geared steering wheel and the whip-crack movement of the stubby little gearlever around its well-defined gate that this car was designed by people who adored driving. But it is the way it still attacks corners, still resists understeer, still floods your fingers with feel that makes you realise why it won all those years ago and then did so all over again in its second generation back in 2003.
And so to the Elise, a winner straight out of the blocks in 1996 and then again in Series 2 guise in 2001. Interestingly, its more track-focused Exige brother has never won it, despite many attempts including, most recently, last year.
'Our' car is a 2003 111S belonging to Peter Lane and is in the very peak of good health. Peter's instructions were simply to 'go and enjoy it', which I duly did.
The original won because it was a car like no other we had encountered. Then as now a Caterham provided a more intense driving experience, but for sheer purity of feel nothing could come close to the original Elise back then, and I suspect precious few since. Truth is, it was a far from perfect car in 1996 and needed to be driven a certain way. It was tricky beyond the limit in certain regards that, were a modern car to exhibit such characteristics, would probably rule it out of contention today
The Series 2, while heavier, is a far more forgiving car while losing none of the Elise character in the process. It's very much a car you wear, its various controls feeling more and more like natural extensions of yourself the harder you drive it. Even with the 156bhp of this 111S model, there is always more grip than go, which in another car might be frustrating. But the Elise never was one for power-sliding, and in fact one of the reasons its feel is so unpolluted and naturally balanced is because Lotus refused – and still refuses – to fit the limited-slip differential that is so essential for those who live to go sideways. It's a car for savouring driving at its simplest and most pleasurable, and at that it still stands comparison to anything out there.
But while the Mazda and Lotus disguise their age quite brilliantly well, the Ferrari is quite the reverse. The 550 Maranello did the double in 1997 and 1998, but compared with the modern missiles Maranello makes today, it feels like it's from another era entirely. It feels soft even in Sport mode (yes, electronic dampers, even then), there's not much grip and in a straight line it doesn't even feel that quick. Briefly, I wondered what it was doing here.
I was forgetting some old Ferrari lore. If this car's modern equivalent – the 812 Superfast – was only fun when you really started to work it hard, no real driver would buy one because they would understand that the conditions in which it could be safely so driven don't exist on the public road. But down at the 550 Maranello level, such rules did not apply. Indeed, the key to enjoying this car stems from the very fact that, ultimately, it's not that rapid.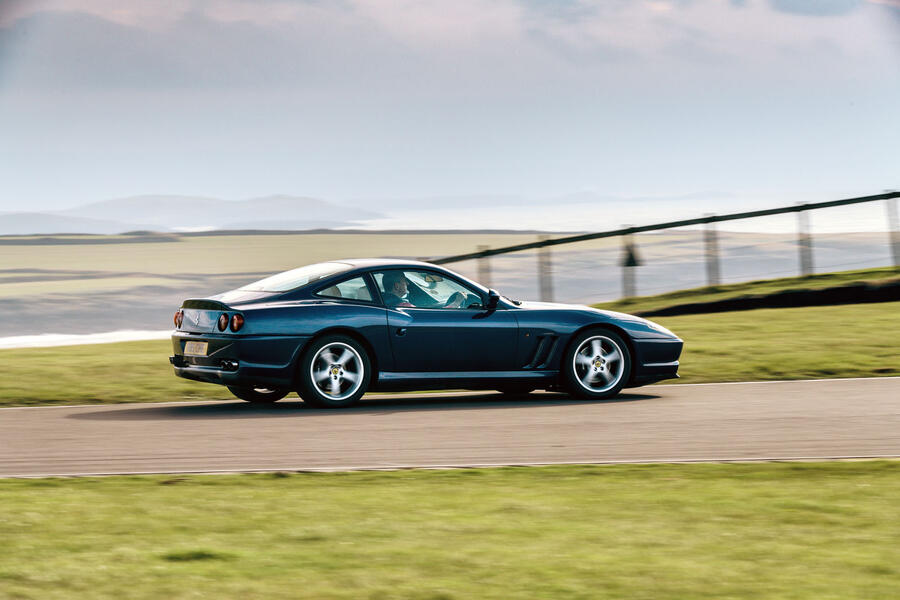 Which means this big old Ferrari, with its 5.5-litre V12, is very, very accessible. And when you start to drive it as its makers intended, the rewards are not only easy to find but they are also well worth the effort. No current Ferrari I've driven steers this well, and while the company now employs devilishly clever electronics to keep things pointing in the right direction, or to keep you on the track even when they're not, what the 550 has is simply the most delicious natural balance.
This car, kindly supplied by James Esdaile and looked after by Nick Cartwright Specialist Cars, felt a little soft in the quickest curves, but given the age of the car and the fact that its owner was waiting back in the pits, it didn't seem appropriate to push on further to discover whether the dampers were no longer in the first flush or whether that's just what they do.
Besides, in slower and medium-speed corners, it leaves all the choices to you: mild, steady-state understeer, a wide period of neutrality or, well, had this not been a private owner's car, as much oversteer as you could ever want for as long as your corner lasted.
It's funny to think the design of the Honda NSX is considerably older than that of the 550 Maranello because, even taking into account the fact that this immaculate Honda-supplied car was one of the very last, on track it feels thoroughly modern. Bizarrely so at times, in fact.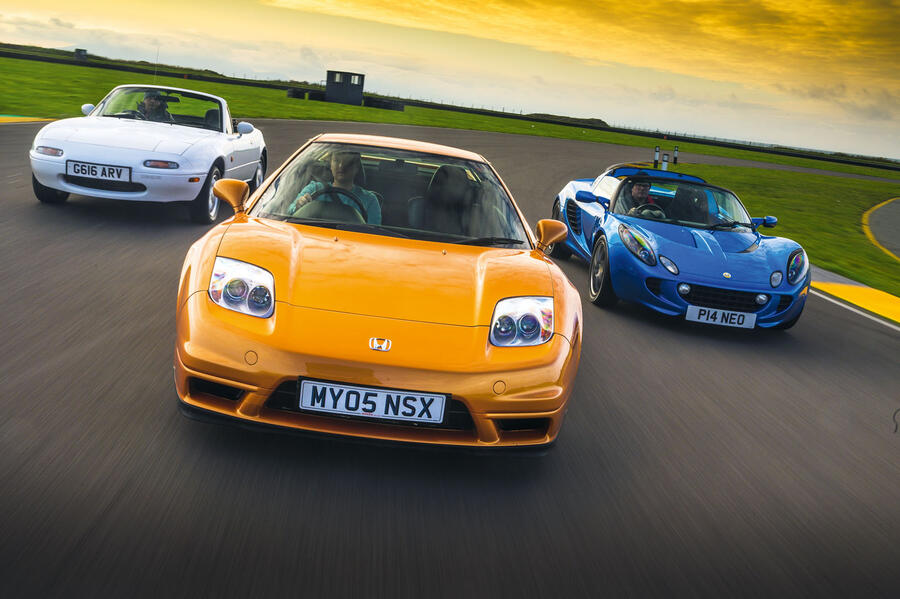 Okay, there are some aspects that age it – some good, such as its normally aspirated engine with its hauntingly beautiful voice and its manual gearbox, and some not so good, like its arms-out driving position and head room so limited I could barely drive it with a helmet on. But once on the circuit, it devoured the track as if born to the task.
Even before you've started to really push it, it feels like a thoroughbred, and a pretty damn light one, too. There is an infectious immediacy and accuracy to its response that clamours for more.
And the more you give it, the better it gets. All those who lament V8s downsizing to V6s these days wouldn't give a hoot if those V6s could sound like this howling, yowling unit, or come with such a short, sharp, brilliantly mechanical gearchange. But it's the way it corners you'll remember for longest: flat, fast and superbly damped, you can treat its chassis like it belonged to a brand-new car, not one designed more than 30 years ago, at the same time as the original MX-5.
Or at least you can up to around nine-tenths effort, which is what most people would describe as the limit. At that point you need to manage the brakes a little, because you can't treat them like they're a bombproof set of carbon-ceramics, and if you push into the area beyond the car's technical limit of adhesion, you are reminded why NSXs gained a partly deserved reputation for punishing those who failed to accord it the respect it deserved.
Actually, it's not vicious (or at least this one isn't; they varied) but if you switch out the traction control – which they all had as standard from the earliest generation – and are deliberately casual in the way you set it up for a corner, you're likely to find yourself really quite busy really quite quickly. I have witnessed in period (as a spectator, mind) what happens if you ignore such warnings, and suffice to say the outcome required a tractor and an embarrassing telephone call to Honda.
Which brings us to the 911. I'm sure we've had Handling Days without a 911 present, I just don't remember any. We may use different circuits, encounter different weather and conduct the test at different times of year, but the one constant appears to be the presence in the paddock of a car with a flat-six motor in its boot. There were so many we could have chosen from, but the very 911 R that won this competition at this circuit in 2016 seemed to be as good as any.
Despite its value and scarcity (just 991 were made), it is entirely to Porsche's credit that the 911 R was supplied on a fresh set of Michelin Pilot Sport Cup 2 rubber, which we set about melting in very short order.
The eternal irony of driving any one of the 911s that have visited Handling Day over the past 30 years is that almost all of them have behaved in a manner directly contrary to that suggested by the model's reputation. To whit, these are not cars whose limit is a hard and fast rule beyond which you stray at your peril; on the contrary, the limit is a rule to be studiously ignored, because it's only once you're beyond it that the real fun begins.
And while the location of that limit might change from year to year, the shrieking soundtrack that accompanies you as you approach it has not. Then you just kill the incipient understeer by doing that one thing you're told never to do, namely turning in and lifting off, and just wait until the car has rotated as far as you want before you catch it with the power.
One of our younger testers came back with a look of shock on his face: "Do you know," he said, "I think if we'd entered it into the main contest today, it would probably have won."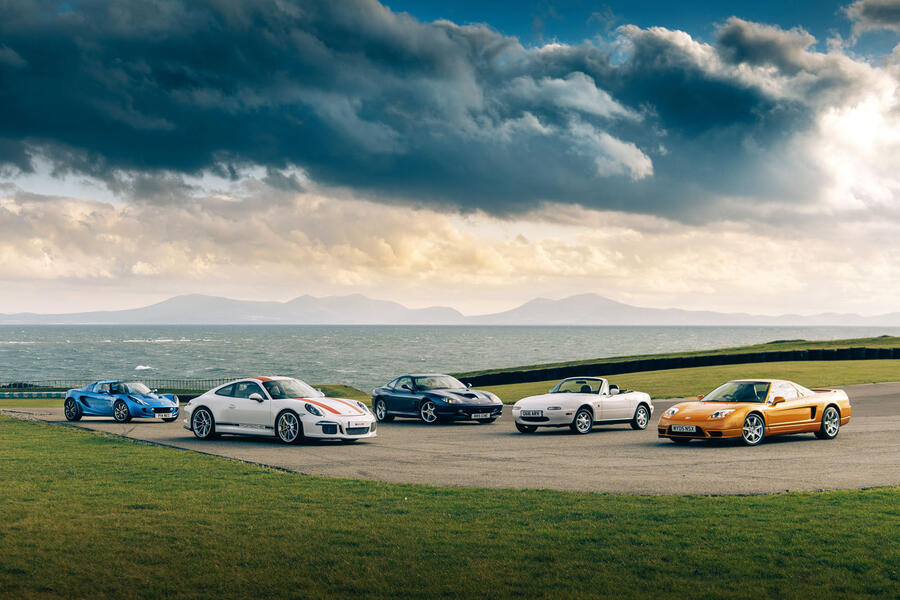 But does that make this Porsche the Greatest Of All Time? Or should the honesty of the Mazda, the purity of the Elise, the charm of the Ferrari or the raw ability of the Honda be allowed to prevail?
It was never my intention to put these cars in a one-to-five order, not only because this is a celebration of the best of the best, not a gimlet-eyed assessment like the main contest, but also because it's as difficult to compare cars from across the eras as it is to compare drivers.
Even so, I think we need a winner, and however you look at it, it has to be the 911. Had I based the judgment solely on how they drove at Anglesey this year, the 911 would have won. But it's the fact that no fewer than seven of our past now 31 winners have been 911s, where no other has won more than twice, that seals it. A 911 has won in every decade with cars from every generation, from 993 through the 996 and 997 to the 991. And judging by the outstanding performance of the standard 911 this year, it would be a brave person who bet against a hot 992 adding its name to the victory board in the years to come.
Sketchley's award
To the tester who spun a Bugatti EB110GT through Goodwood's notorious nearflat Fordwater kink, beating a 30-year-old record for the longest set of skid marks ever laid down at that track.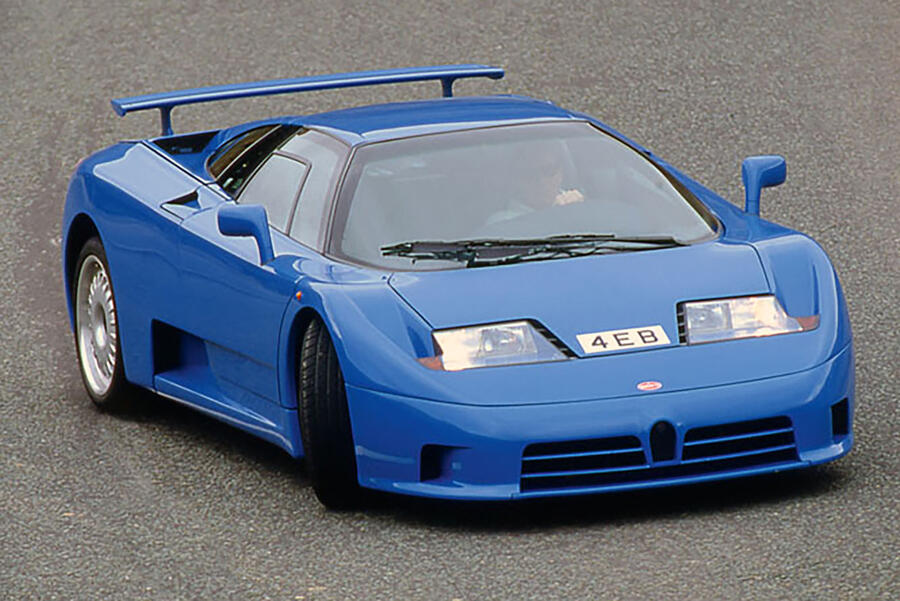 Greatest Handling Day to date
There are many contenders but perhaps the finest field we have assembled so far was at Anglesey in 2016, where the standard was so high that the superb McLaren 570S could only manage fourth. The top three in ascending order were the McLaren 675LT, Ferrari 488 GTB and Porsche 911 R.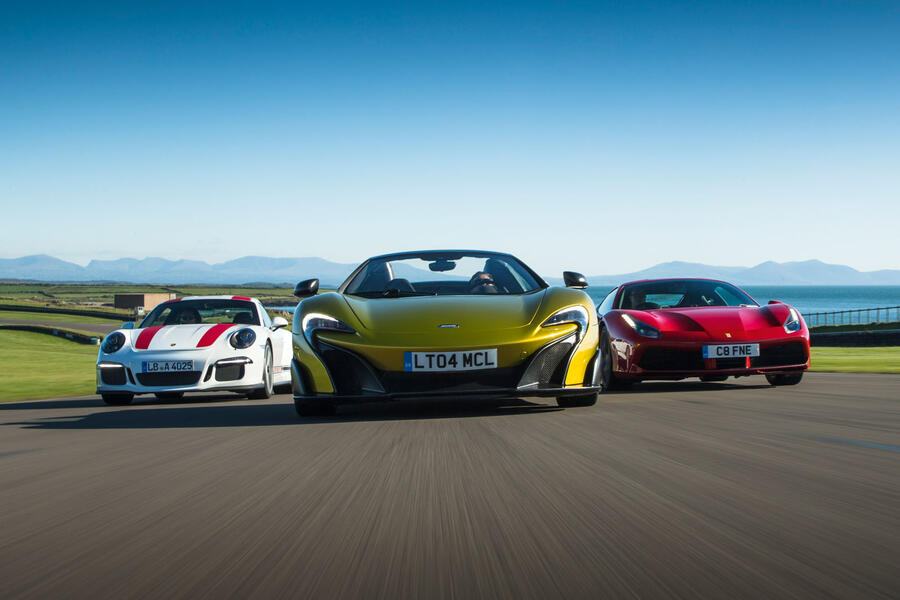 Handling day 1989
You look back at that first Handling Day and expect to find an embryonic version of the fully formed product we have today, perhaps recognisable in certain lights but really not the same thing at all. On the contrary and despite it being conceived very much as an office jolly, our 30-year-old contest was born fully formed.
The story ran in Autocar & Motor on 9 August 1989, under the banner: 'We Find Britain's Best Handling Car'. And as we have done on 30 successive occasions since, a list of contenders was created, a track was booked and the games commenced.
The rules were a little different, though. It took place on a single day and was all track-based. Invitations were issued on the basis of magazine seniority, not skill behind the wheel. No lap times were taken and no video was made, but then as now we had a fine set of cars: a Renault 5 GT Turbo, Peugeot 405 Mi-16, BMW 535i, VW Corrado, Mercedes-Benz 190E 2.3-16, Toyota MR2, Porsche 944 S2, Lancia Integrale and a Ferrari 328 GTB.
The Porsche ran out a deserving winner with the moral victory going to the superbly balletic MR2. But what attendees most remember was the sickening sound of a Ferrari coming to an abrupt stop against the Castle Combe scenery. We felt desperately sorry for the poor sod at the wheel and understand far better now how difficult Ferraris of that era were to drive fast. But it remains to date the only car to have been written off at a Handling Day. Given what we do with them, it's not a bad record.
Handling day 2049
Whatever happens to cars in the next 30 years, some things are not going to change. There will still be roads and there will still be tracks. Physical law will remain physical law. Which means then, as in 1989 and today, the car with the best chance of winning our 61st Britain's Best Driver's Car encounter will be the one that best aggregates the talents required for both street and circuit disciplines. It will still need to be light and structurally rigid. It will still need to control its body movements through flat-out curves on race tracks yet retain sufficient compliance to offer an accommodating ride on what will still be often terrible road surfaces.
Cars of the kind that will take part in this contest 30 years hence will still have four wheels and steering wheels, although many other things will have changed. The internal combustion engine will be either dead or dying, replaced by battery-electric or fuel cell powertrains. Which means no gearchanging and no meaningful noise. So they're going to have to find the fun elsewhere.
This is likely to be achieved through those electrics providing hitherto unimagined response times and body control. The car will always know where it is, and on track it will offer on-board tutorials with practical demonstrations: how to extract the maximum lap time, how to hold the most extreme drift angle and so on. The challenge is to make the driver still feel like he or she is making a difference. And that's likely to be the hardest task of all.
The ones we wish we'd never bought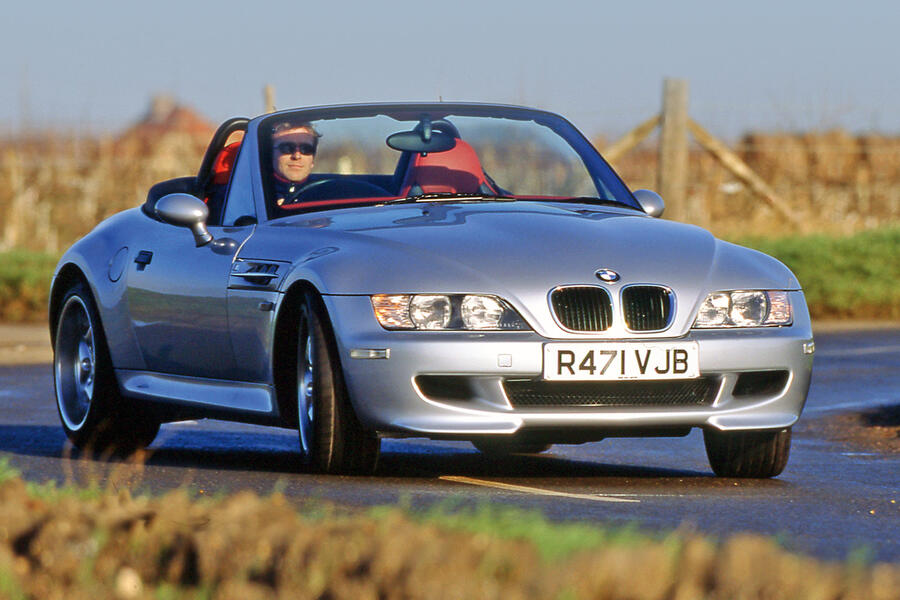 BMW Z3 1.9: A sports car in looks alone whose primary achievement on track was to make you realise all over again just how good a Mazda MX-5 really was. What were we thinking?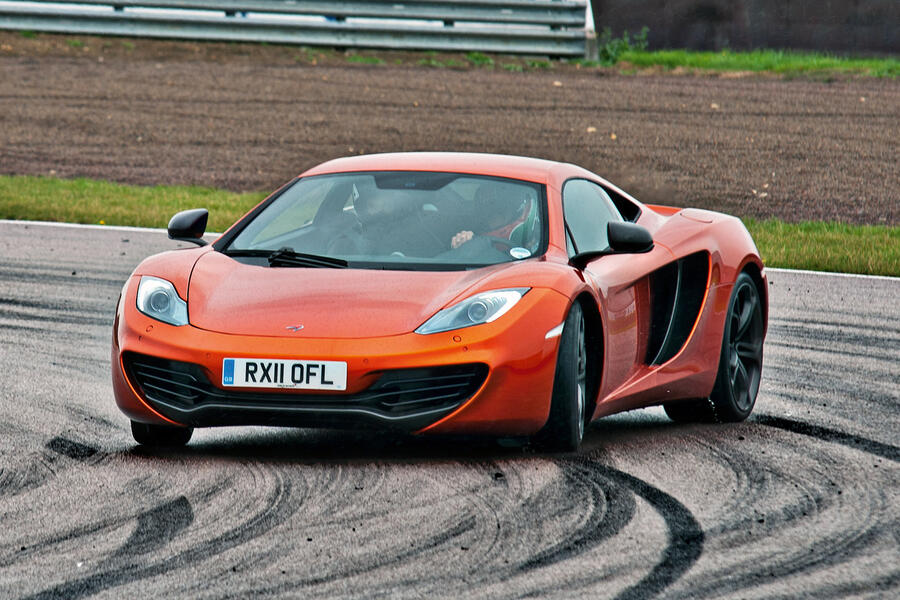 McLaren MP4-12C: Okay, it wasn't rubbish, but relative to expectations it was a bitter disappointment. One judge placed it behind a Corsa VXR. Shows how far McLaren has come.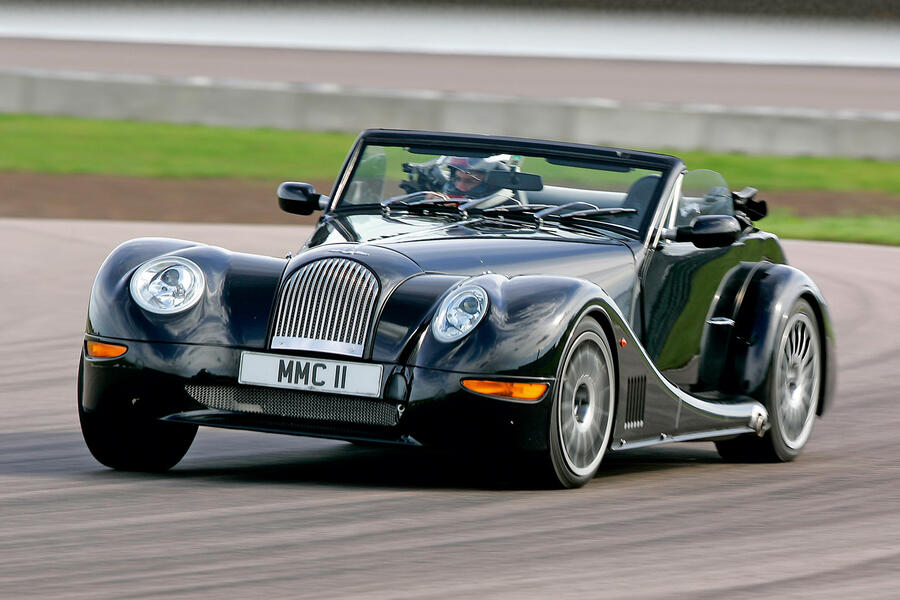 Morgan Aero 8: It sounded like a good idea at the time yet proved to be anything but. Didn't ride, handle or, in particular, steer. One for the theory, not the practice.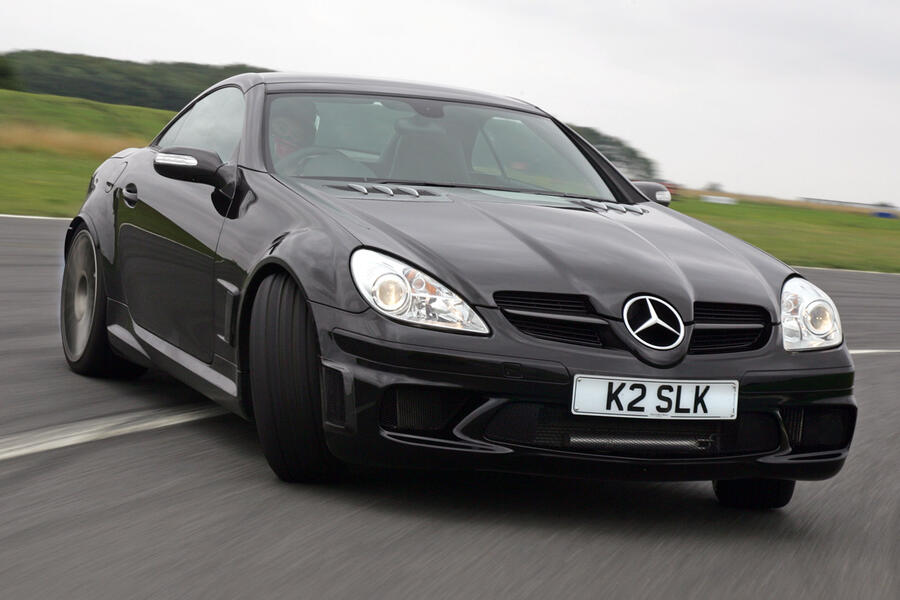 Mercedes-Benz SLK Black Series: I have no idea how MB signed it off like that. It should have been a hoot but turned out to be tricky, treacherous and with no reward of any value on offer.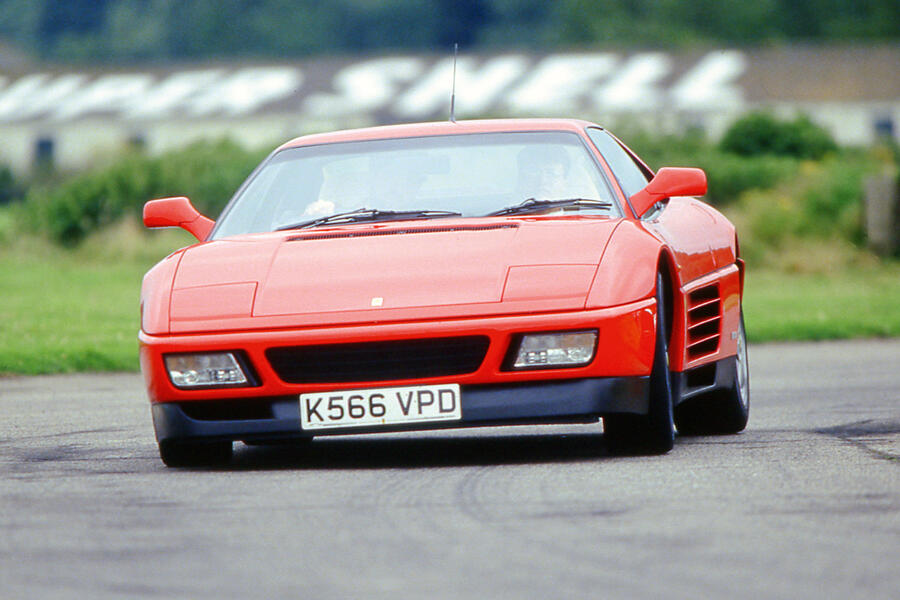 Ferrari 348TB: Given what you'd expect of the brand – and what it has gone on to achieve in this competition – probably the most disappointing car yet to attend this event.
READ MORE
Britain's best affordable driver's car 2018 – part one
Britain's best affordable driver's car 2019 – part two
Britain's Best Driver's Car 2018: and the winner is…