Autocar Lunchbox: 1980s rally icons, hot BL models and more
April 1, 2020
We round up our hottest stories, pictures and videos for you to devour in your lunch break
It's everyone's favourite part of the working day, lunchtime, and you're no doubt craving a hefty dose of car-related content. 
So we've revived our Autocar Lunchbox feature to bring you our favourite videos, stories, photos, quotes and more all in one place. Here are today's picks:
HOT NEWS
Bentley's first EV
Bentley has begun conceptual work on a new high-riding saloon that it's preparing to launch as its first fully electric car by 2025. The radical model will further the firm's ambition to establish itself as the most environmentally and sustainably led premium luxury car maker in the world.
Bentley's first EV to be high-riding saloon in 2025
VIDEO OF THE DAY
The Ford Ranger Raptor is one of our favourite off-roaders of the moment. We'd say pick-up, but it's not much of a double-cab pick-up these days, because the sturdy leaf springs have been chucked out at the back and the whole chassis redesigned, with coil springs and Fox Motorsport dampers, to create a Baja-style rally car. Appropriately, then, we have a Bowler Bulldog, a real-life cross-country rally car, to test alongside it. See which won in our ultimate 4×4 showdown.
PHOTO OF THE DAY
Look at that, a proper 1980s hot hatch icon. The original Lancia Delta HF found its way onto bedroom walls across the land following a series of high-profile WRC successes and has become one of the most collectable cars of its era. The same cannot be said, however, for its name-sharing descendant, which sold slowly and had little in the way of kerb appeal. We've been considering whether reviving a historic nameplate is always a smart idea for manufacturers.
Good, bad or ugly? When car nameplates come back
QUOTE OF THE DAY
"Frankly speaking, we had a meeting on a Stelvio GTA but it's just not in line with customer expectations. It has to be the best possible [on track]. On the Stelvio, we have a higher centre of gravity [than a Giulia] so it won't achieve the same goals."
Mixed news here from Alfa Romeo's product marketing boss. On one hand, hot SUV fans will be disappointed the firm has no plans to introduce an even faster version of the rapid Stelvio Quadrifoglio, but some enthusiasts will take solace in the fact that the revived GTA nameplate will adorn only the most performance-focused models, such as the latest version of the Giulia. 
Alfa Romeo: no plans to expand GTA range
FROM THE ARCHIVE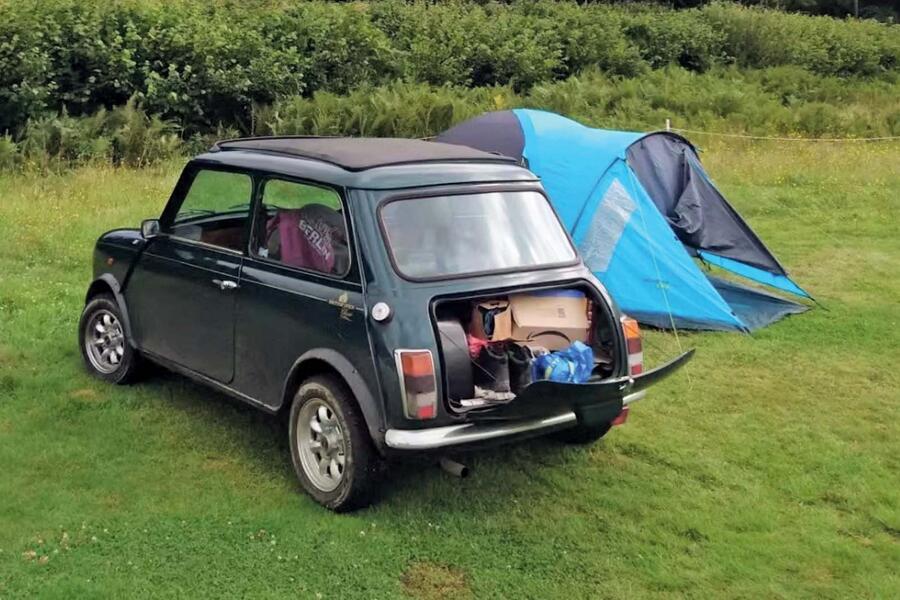 Nearly every mainstream brand nowadays has a performance division that turns up the wick on their hatchbacks, saloons and estates to create true sports car baiters. Think AMG, Cupra, N and R… But did you know British Leyland was doing the same thing way back in 1970. We headed to Abingdon to sample five of the Special Tuning division's most potent reworking. 
Throwback Thursday 1971: British Leyland Special Tuning
POPULAR OPINION
The new lockdown rules put in place last week mean we're unable to get out and about in the latest new cars and can't shoot features, but Steve Cropley has noticed that we've quite quickly adapted to the new way of working. We're using virtual meetings to plan the magazine and profiting from a goldmine of archive images, and none of us even has to go to the airport for a while! 
Steve Cropley: The last dash before lockdown